December Jobs Report Proves Disappointing
04:39
Play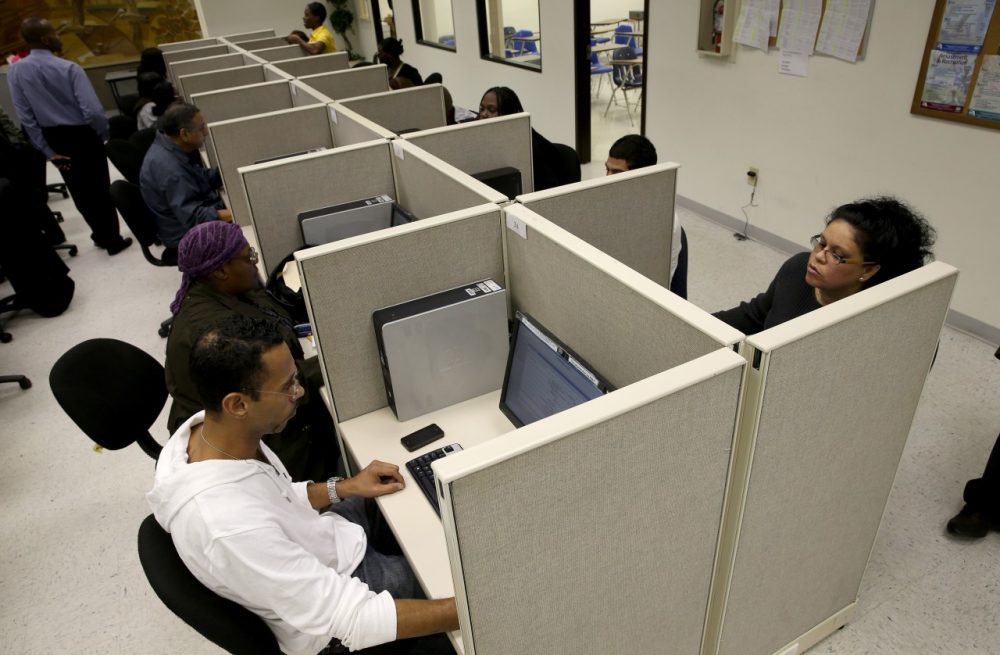 This article is more than 8 years old.
U.S. employers added a scant 74,000 jobs in December, the fewest in three years. The disappointing gain ends 2013 on a weak note and could raise questions about the economy's recent strength.
The Labor Department says the unemployment rate fell from 7 percent in November to 6.7 percent, the lowest level since October 2008. But the drop occurred mostly because more Americans stopped looking for jobs. The government counts people as unemployed only if they are actively searching for work.
Stock futures fell after the report was released.
The slowdown in hiring could cause the Federal Reserve to rethink its plans to slow its stimulus efforts. The Fed decided last month to cut back on its monthly bond purchases by $10 billion. It could delay further reductions until it sees evidence that December's weak numbers were temporary.
Cold weather may have slowed hiring. Construction firms cut 16,000 jobs, the biggest drop in 20 months.
Still, December's hiring is far below the average gain of 214,000 jobs a month in the preceding four months. But monthly gains averaged 182,000 last year, nearly matching the previous two years.
NPR's Yuki Noguchi joins Here & Now's Meghna Chakrabarti to discuss the report.
Guest
This segment aired on January 10, 2014.