Twitter Diplomacy: Behind The Kennedy Dolphin Tweet
07:44
Play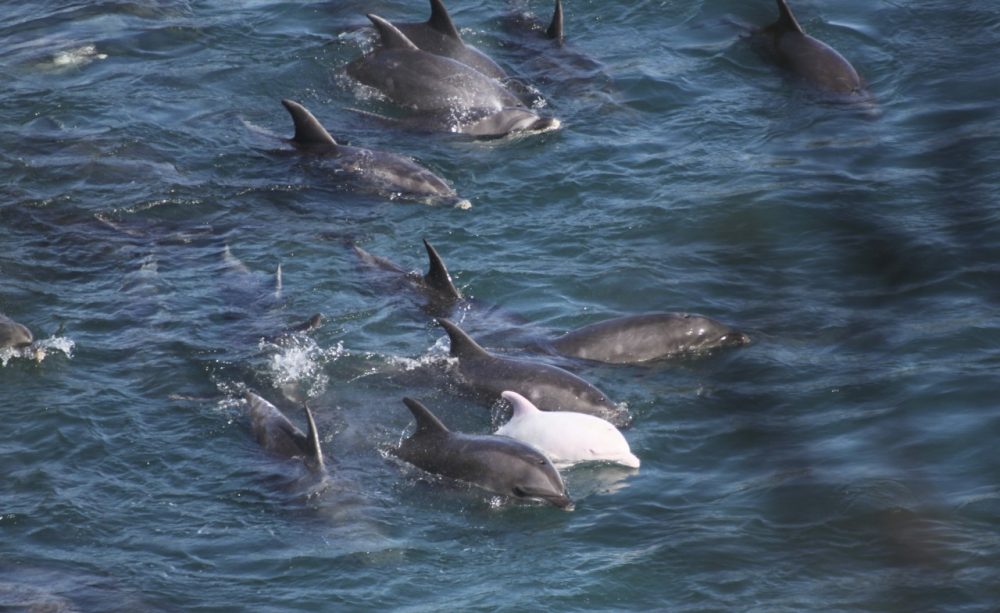 This article is more than 8 years old.
The annual slaughter of the bottlenose dolphins in Japan's Taiji cove has ended today. The environmental group Sea Shepherd reports that 250 dolphins were captured, including a rare albino, about 40 were killed and 50 kept alive to be sold.
Animal rights groups have long criticized the killings, featured in the 2009 Academy Award-winning documentary "The Cove."
This week, U.S. Ambassador to Japan Caroline Kennedy weighed in with a tweet, in both English and Japanese: "Deeply concerned by inhumaneness of drive hunt dolphin killing. USG opposes drive hunt fisheries." (USG stands for U.S. government.)
So what does the tweet mean? Will the U.S. government take an action on the dolphins? R. Nicholas Burns, a former U.S. ambassador to Greece and a veteran foreign service officer, joins Here & Now's Robin Young with some insight.
Related: Hear our 2009 interview with former dolphin trainer Ric O'Barry, who was featured in the film "The Cove":
Interview Highlights: R. Nicholas Burns
On his analysis of Ambassador Kennedy's tweet about the dolphin hunt
"I think it was smart and very effective of Ambassador Kennedy to do what she did. She didn't lash out. I thought the tone of what she did was respectful. ... You know the United States has a specific view and she was representing the government and she reached a lot more people via Twitter than she would have if she issued some dry public statement on paper from the embassy."
On the U.S. and Japan's differing views of dolphin and whale hunting
"There's a longstanding disagreement between two cultures, two societies. We have to have a respectful dialogue about it. Caroline Kennedy's tweet was respectful, but we can't be shy of disagreements, and diplomacy is not trying to be nice and polite and just agreeing. Diplomacy is sometimes just bringing an issue into the open. Trying to make sure the Chinese public understands there's a different point of view, and Ambassador Kennedy, her job is supposed to represent our country and our values, our own laws and our own practices."
On the State Department's social media strategy
"Of course we all know that Twitter, Facebook, the Internet is a double-edged sword, but there's no turning back. We live in the 21st century, and the United States has to participate in the 21st century. And diplomacy is no longer a backroom game, you know, of just world leaders talking without reference to the public. And I think Hilary Clinton was one of the first Secretaries of State, along with Condoleezza Rice, to say to the employees of the State Department, 'You need to be on Twitter, you need to be on Facebook, you need to be out, arguing the U.S. point of view in the public domain.' So sometimes you get burned, as we did in India, but sometimes you have employees doing the right thing, like Ambassador Kennedy, so you just gotta continue to participate in public diplomacy.
Guest
R. Nicholas Burns, former ambassador to Greece and a veteran foreign service officer. He now teaches at Harvard's Kennedy School of Government.
This segment aired on January 21, 2014.