Renowned Military Analyst Praises Robert Gates' Memoir
14:33
Play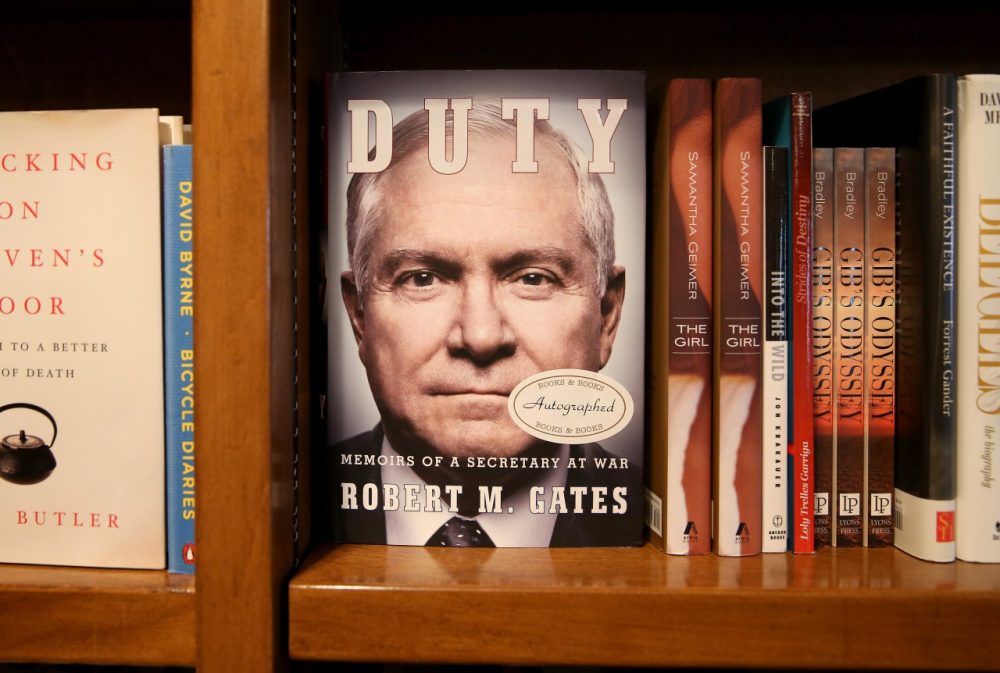 This article is more than 7 years old.
Thomas Ricks is the author of five books about the U.S. military and says the new book by former Defense Secretary Robert Gates is "probably one of the best Washington memoirs ever."
Ricks makes that case by asserting that Gates' new book names names and offers insight into the difficult decisions that were made by the two presidents Gates served, George W. Bush and Barack Obama.
"Gates is writing from both the heart and the head, and what he was trying to do was give the Obama administration a shove for its last few years in office," Ricks tells Here & Now's Robin Young. "I think what he is saying in the book is that these people put politics above national security, and that they have too many political voices in the room and not enough national security voices at times of major decisions, and that they are contemptuous of the senior uniform military."
However Ricks says he's sympathetic towards President Obama when Gates criticizes him for never taking ownership of the war in Afghanistan.
"Of course he doesn't own the war — he came into office against this. He called it the good war, contrasting it to Iraq. Nonetheless, it was clear Obama took office never intending to be a national security president and really had his eye on domestic policy," Ricks says.
Guest
This segment aired on January 21, 2014.