Mich. Governor Wants To Draw Immigrants To Detroit
05:37
Play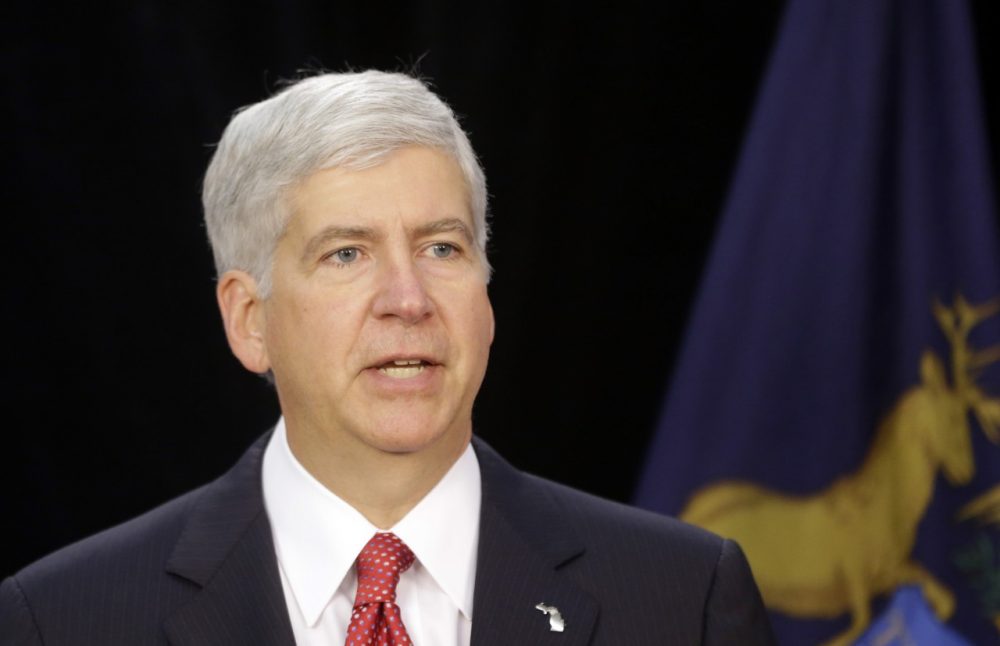 This article is more than 7 years old.
Michigan's Governor Rick Snyder today is asking for 50,000 special federal immigration visas over the next five years, to attract foreign professionals to live and work in Detroit, which is in the middle of bankruptcy proceedings.
Gov. Snyder joins Here & Now's Jeremy Hobson to explain his plan. It's not clear yet whether the Obama administration will go along with it.
Interview Highlights: Gov. Rick Snyder
On his immigration initiatives
"This is part of a broader initiative to really make sure people know Michigan is welcome to immigrants. I think that's very important. Couple other programs: we're creating an office for new Americans at the state level, and we're also applying for what's called EB-5 status, which is this entrepreneurial opportunity about bringing jobs statewide, but also focusing on Detroit. Detroit's specific initiative is one for highly-skilled immigrants, particularly those already going to our colleges and universities already, getting those advanced degrees in engineering, healthcare, life sciences, IT. Let's keep them in our country. Currently, we tell them typically that they have to leave, and that's just dumb. So Detroit's a place that's got great opportunity. It's already coming back, but let's jump-start that."
On the "dumb" practice of not letting U.S.-educated immigrants stay
"When I talk about dumb, the dumbest of the dumb is the part we're focused in on. Currently, we have thousands and thousands of foreign nationals coming to get advanced degrees in our universities. In Michigan, it's about over 1,800 Ph.D. and master's students a year in STEM – science, technology, engineering and math – graduate, and many of these kids, when they're done, we just tell them to get out. That's just plain dumb, because shouldn't we want to keep them here after we've given them a world-class education?"
On what he hopes granting visas will do for Detroit
"I'm just trying to do what's right and fix what 60 years of mess has created. So if you look at this whole situation, this is not about adding new problems. This is finally saying, 'Enough is enough, let's solve this problem and get going.' And that was the exciting part about today's announcement on immigration, is let's resolve the bankruptcy so we can all split all of our energy on growing Detroit, growing Michigan, and seeing the country come back in terms of a positive economic path."
Guest
This segment aired on January 23, 2014.