Ky. Governor On Health Law: 'It's Going To Work'
06:40
Play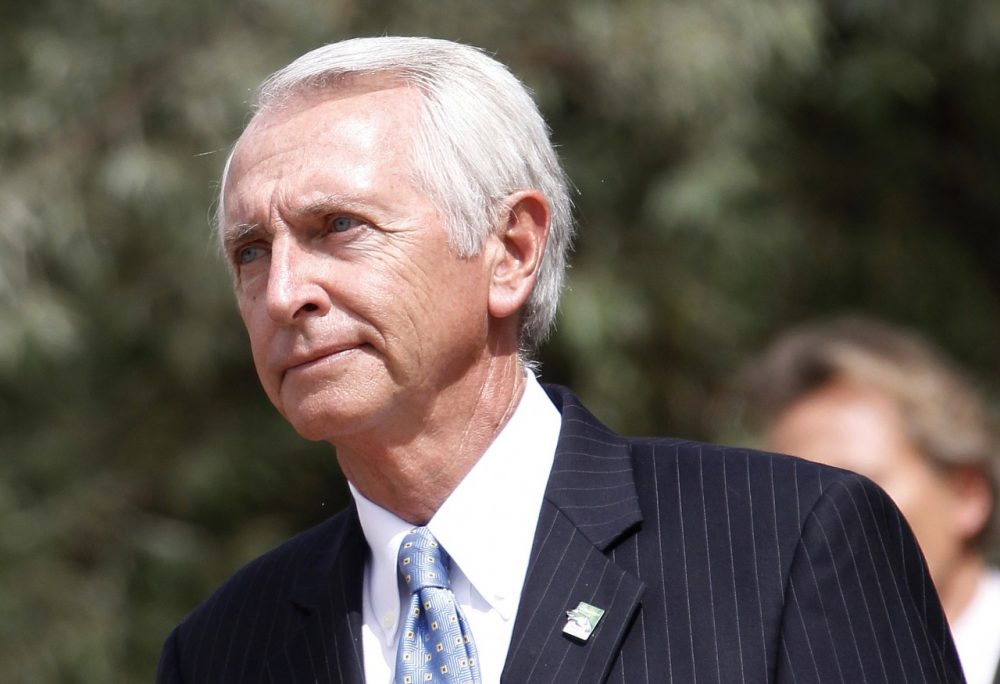 This article is more than 7 years old.
Democratic Governor Steve Beshear of Kentucky was at the State of the Union address last night as one of the Obamas' guests, in order to showcase the success Kentucky is having in enrolling people in health insurance plans.
President Obama introduced him by saying, "If you want to know the real impact [the Affordable Care Act] is having, just talk to governor Steve Beshear of Kentucky, who's here tonight. Now Kentucky's not the most liberal part of the country. That's not where I got my highest vote totals. But he's like a man possessed when it comes to covering his commonwealth's families."
Beshear, who is still in Washington, joined Here & Now's Jeremy Hobson to discuss the effort to insure residents in his state.
"It has been successful beyond our wildest dreams, but it's going to take us some time," he said. "But we're going to get there. You know, this is working in Kentucky – it's going to work all over America."
Interview Highlights: Gov. Steve Beshear
On the challenge of getting people signed up for health insurance
"It's much easier to sign up for Medicaid because once you find out you've qualified, there aren't any difficult decisions to make. But when you're going to be a selecting a qualified health plan, that takes some time, you know. And these are folks who, for the most part, have never had health insurance before, so these are some difficult decisions to make."
On why Kentucky's success in signing people up
"The reason we have been so successful is that we've planned. We took planning money early, we got our vendors on early, we surrounded them by our Medicaid folks and the folks that were going to be working and helping to deliver the systems. We modeled a very simple website, we didn't put a lot of bells and whistles on it. And I think one of the real crux decisions that we made, that made us successful was that we didn't require people to, when they went on our website, to open an account first. We let them browse, we let them put in their numbers, we let them see what they qualified for, what the plans were. And when they got ready to make a decision, you could go over and click a button and actually create your account."
On partisan gridlock in Congress
"You know, as governor, I don't have time for all the crazy politics that goes on in this town. I've got 4.3 million people to take care of. And we're doing that with the Affordable Care Act, getting people back to work coming out of this recession, and as long as you think of yourselves as Americans first and some political party second, then we can move this country along. Man oh man, they forgot how to do this up there in Washington, D.C., but they better learn fast because the people out in the country are sick and tired of it."
Guest
This segment aired on January 29, 2014.