Critics Call 'The Biggest Loser' Irresponsible
09:15
Play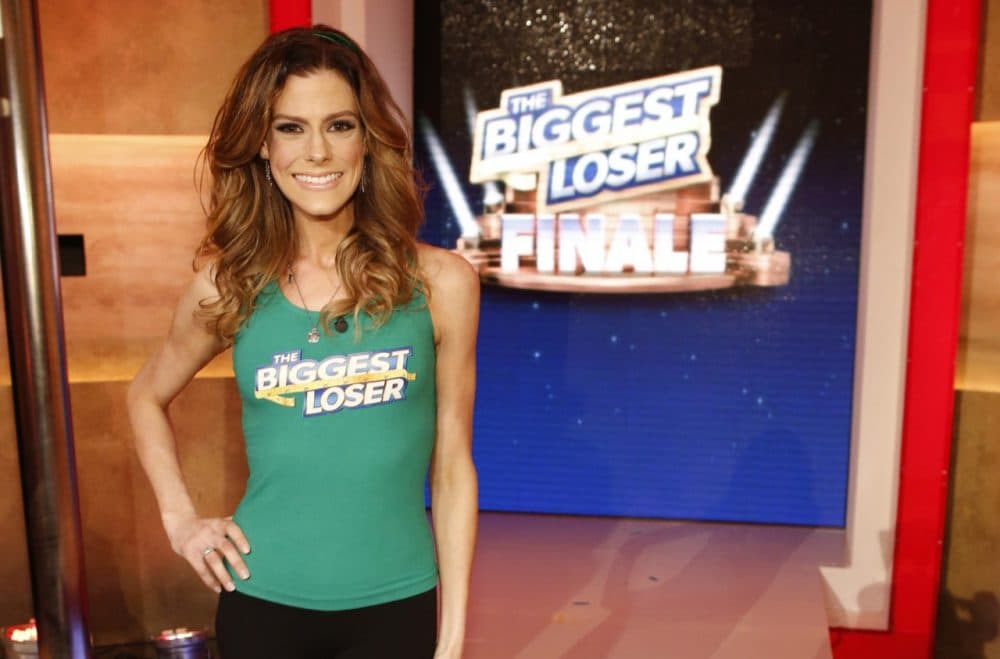 This article is more than 6 years old.
NBC is defending the winner of this year's "Biggest Loser" competition. "The Biggest Loser" is a reality show in which participants move into a weight loss ranch for months, to go through a series of workout challenges and often teary therapeutic sessions with coaches and nutritionists.
Rachel Frederickson, 24, arrived weighing 260 pounds. She lost a good deal of weight, then joined two other finalists who went home and tried to either maintain or continue to lose the weight. Frederickson returned to lose a total of 155 pounds — nearly 60 percent of her body weight — and Tuesday night walked away with a $250,000 prize.
Her reveal ignited a flurry of criticism, with many on social media buzzing that she had lost too much weight. The whole episode has raised the question yet again about the impact of reality TV.
Indiana University gender studies professor Brenda Weber, who researches reality television, joins Here & Now's Robin Young to discuss "The Biggest Loser."
Interview Highlights: Brenda Weber
On reactions to Rachel's weight loss
"In 15 seasons of the show, it's remarkable that this is the first time it's actually triggered this kind of national conversation, because the logic of the show has been this from the outset: lose as much weight as quickly as you can, and that's how you win this competition."
"Everyone keeps going to the faces of the trainers, Bob and Jillian, in shock and disbelief ... And in fact, in the last episode of the season, when Rachel had her final weigh-in at the ranch, she weighed 150 pounds. And so then the finale is six weeks later in real time, so she lost 45 pounds in six weeks at home, and it was a dramatic change, and that's also a very unhealthy change."
On how society views overweight and underweight people
"A lot of people feel like it's unfair and inconsistent to say someone is too fat, and now say they're too thin, like there's no place for a person to win ... especially a woman. The obese person and the anorexic person actually trigger very similar kinds of reactions, and it's about these extremes that get written on the body, and they both code as rule-breakers, as being antisocial, they're not willing or able to act like the rest of us are supposed to act, right? There's a whole form of social judgment that accrues to these extreme bodies. But of course, what happens is, in the case of the very thin body, that kind of public censure doesn't come in until it's really, really extreme, whereas you can gain 10 or 15 pounds, as any number of pop stars from Britney Spears to Kesha to Lady Gaga have shown us, and you begin to get the public censure. You don't have to have the body that's 200 pounds overweight to activate that kind of critique."
On the impact of shows like "The Biggest Loser"
"These shows aren't isolated. They're all participating in a larger network of conversations about how we ought to behave, how we ought to look. You don't pay attention to this popular culture at your own peril. If you're not willing to be critically engaged with it, then you're likely to be manipulated by it."
Guest
This segment aired on February 6, 2014.