Behind The Peace Talks With Taliban: Who's Looking For What
08:19
Play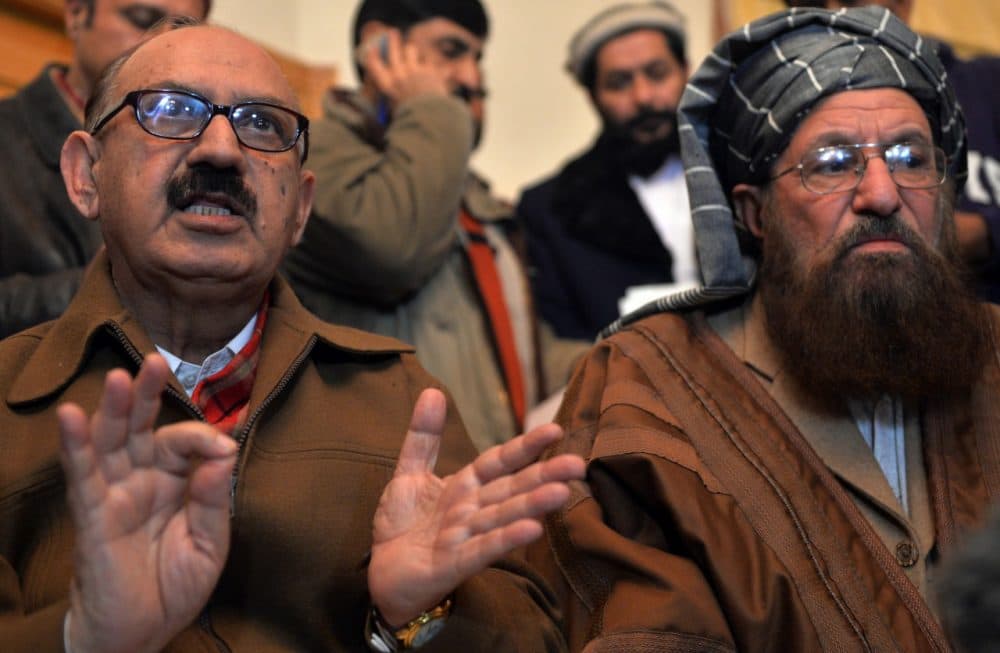 This article is more than 6 years old.
The governments of both Afghanistan and Pakistan are pursuing peace talks with the Taliban.
In Pakistan, government officials have just concluded an initial meeting aimed at creating a template for peace talks after a decade-long insurgency which has killed thousands of people. The U.S. has agreed to curb drone attacks on Taliban militants in Pakistan to help facilitate those talks.
In Afghanistan, the government of outgoing President Hamid Karzai has confirmed reports that it has held secret talks with the Afghan Taliban, in hopes of a peace agreement, as the U.S. prepares to withdraw from the country by the end of this year.
While the Taliban in Pakistan and the Taliban in Afghanistan are different groups, news of the talks in both countries has been met with skepticism.
Commentators say it's not clear if Taliban leadership in either country has actually signed on to peace talks, and at least in Pakistan, there are reports that the government is simultaneously preparing for a spring offensive against militants.
Michael Semple, an expert on Afghanistan and Pakistan, joins Here & Now's Robin Young to discuss the talks.
Guest
This segment aired on February 6, 2014.