World Record Surfer Grapples With The Deadly Risk
Play
This article is more than 8 years old.
Shawn Dollar has broken the world record in paddle surfing twice. Dollar is a Santa Cruz native who has been surfing since he was 7 years old. He's now 32 and he says he is looking at the risks of his sport a lot differently lately.
In 2011, when Dollar was surfing near his home in Half Moon Bay, a fellow surfer drowned. Three days later, Dollar's first child was born. For a year, he stopped competing.
"There is so much skill and risk involved with what I do," Dollar told Here & Now. "Chasing down 50 to 60-foot waves is not really where humans are supposed to be."
Though Dollar has returned to professional surfing, he says he does not feel invincible anymore and he's taking more precautions. For example, he never surfs alone and he now wears an inflatable suit.
"I still have a lot of fun doing this," Dollar said. "But I do look forward to the day I'm done and don't have the stress of this weighing over me."
Interview Highlights: Shawn Dollar
On taking a hiatus from surfing after witnessing a drowning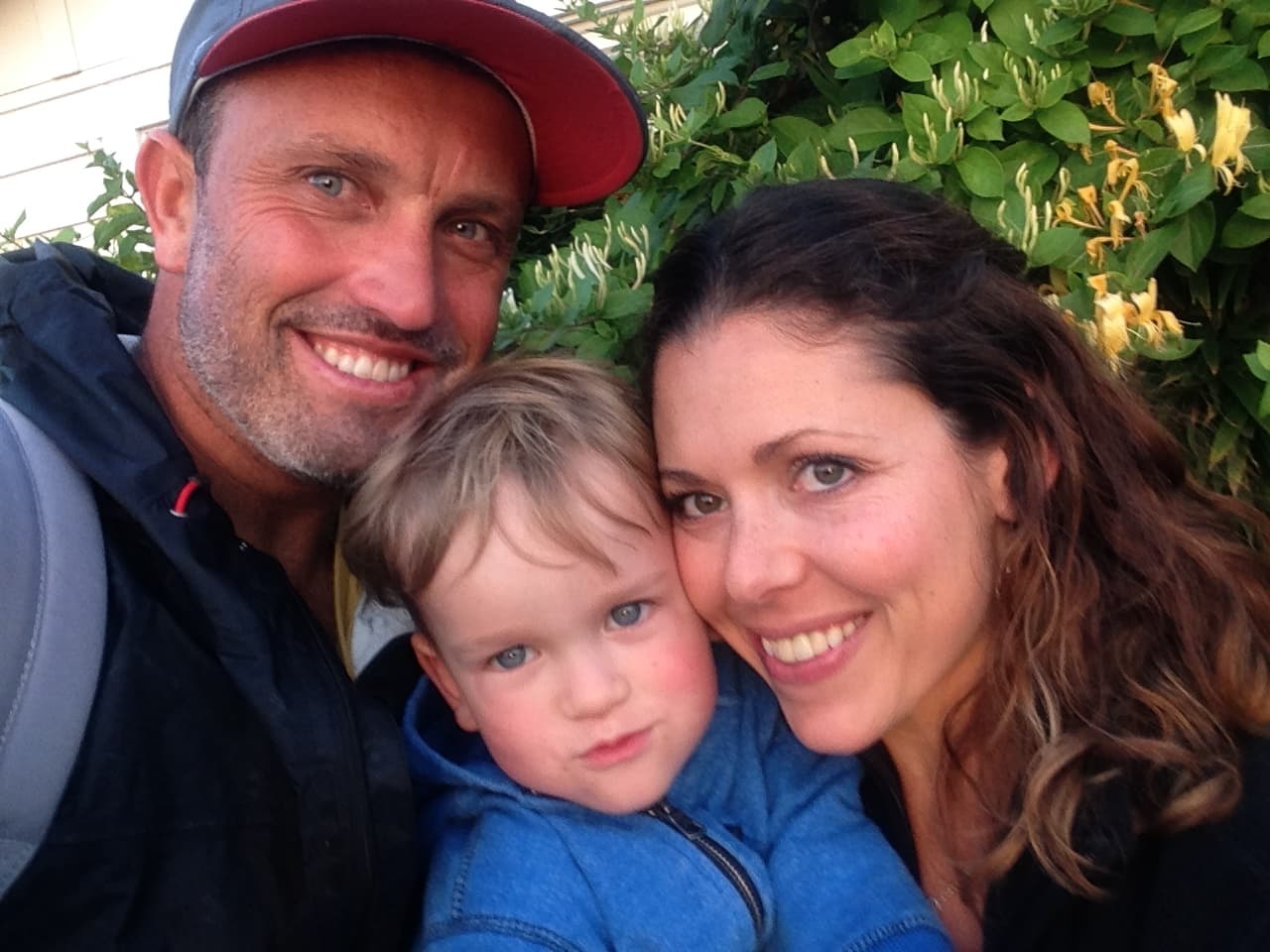 "The truth of the matter was I just — I wasn't into it. I lost internal drive. I lost that, like — you know, you've kind of got to be a warrior to go out there and face those situations. It's a fight. It's a fight to survive, survival, and I just couldn't — I couldn't muster that like I used to. I literally, before that, thought, you know, I was invincible, almost, you know? And that's the attitude you have to have. I couldn't do that anymore, and I really considered, you know, walking away and stopping, and I was just having so much trouble day-to-day functioning. To tell you the truth, I was really depressed at times, and it was hard. I mean, so much of my identity and passion is wrapped up into what I do, and to have it just, like, cleared, in that sense, was challenging. It was very, very challenging to, you know, come home, be a husband and be a dad, and to kind of keep my wits about me at times."
On his approach to surfing now
"I don't go out to Mavericks without bringing, like, my jet-ski and a personal lifeguard, and that person is really well trained on how to operate a jet-ski in those situations. They've got to be CPR certified. I bring out radios that connect directly with the Harbor Patrol and Coast Guard. My cell phone's on there, and on and on and on, you know? All my friends, I've connected with the companies that make the safety equipment. I've been very vocal about the different stuff I use, to try to share that information. And, I mean, at the end of the day, safety's first for me. If I don't — I did skip Mavericks a couple days this year. I just, I woke up and I wasn't really feeling that that's what I wanted to do that day, and that's different than the approach I've had before. Before, I was always like, 'No matter what, I'm going out there, I'm gonna go do it. And now, it's like, if I don't feel a hundred percent, and I'm not ready a hundred percent, you know, I can take a day off, and that's okay, because for me, my most important thing is not catching the biggest wave. It's about coming to the beach and coming home to my family."
On how his wife feels about his surfing career
"She's really, really hoping that I stop, but she is so supportive of me, and she's there for me. She always checks in and makes sure that, you know, I'm ready to go up there, do I have all my stuff? She gives me the space I need to prepare. So at the end of the day, like, I have, like, just an amazing wife that is going to support me, but when I'm ready to stop, she will be probably the happiest woman alive."
On what he tells young fans
"What I do, I feel like is so innately dangerous, and there's not a lot of reward yet. I look at those kids and I go, you know, you have to truly want this. You have to be like what I did and what [fallen surfer Sion Milosky] was, and what Greg Long and Shane Dorian is, that you just can't help but paddle into a bigger and bigger wave. You have to want it. You have to have that drive from the internal, from something that separates you from your peers and your friends. And, you know, if that 7-year-old kid has that, then go paddle out into a head-high wave and see how it's like, and if you loved it, get good at than and go try a 10-foot wave, and then try a 15, 20. Keep working your way up."
Guest
This segment aired on May 14, 2014.