Doctor Performs Abortions 'Because I'm A Christian'
Resume
Dr. Willie Parker is one of two doctors who performs abortions at the only women's health clinic in Mississippi where abortions are performed.
Parker is a devout Christian who feels he is doing the right thing to help women in need. He's the subject of a profile in Esquire magazine called "The Abortion Ministry of Dr. Willie Parker."
Dr. Willie Parker and John Richardson, author of the Esquire piece, speak to Here & Now's Robin Young.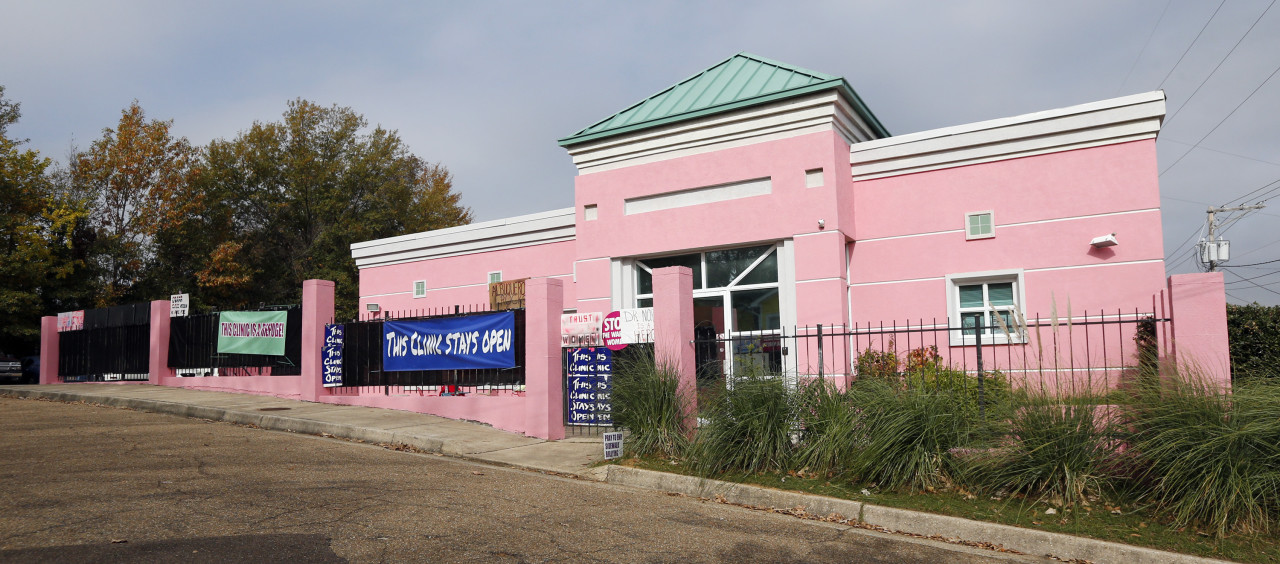 Interview Highlights: Willie Parker and John Richardson
Parker on the women who come in for abortion counseling sessions
"Women are beaten up pretty bad by the time they get to me. They're wrestling with their own thoughts, they're wrestling with what they ought to do, they're wrestling with what the people who fancy themselves as street counselors are telling them that they should do or what they shouldn't do. My goal is to turn off all those other voices and just let them hear their own thoughts. I trust women to make good decisions for themselves. There are women who leave that room who don't have an abortion because they decided that it wasn't for them. What we have done is we've made sure that they had the opportunity to make that decision."
Parker on the murders of some doctors who perform abortions
"I trust women to make good decisions for themselves."
"Life is dangerous work. I know that Doctor Gunn was killed, I know that George Tiller was killed. What I know that we all have in common, is that we all die. That's not a statement of bravado. In accepting the fact that we're all gonna leave here somehow and the inevitability of that, I've simply chosen in my life to focus on how I live. Its very important to me to live a life of principle, one of compassion."
Parker on claims that abortion clinics are part of a plot to kill black babies
"It's offensive on multiple levels. To shame black women for making the tough economic decisions about providing for the children they already have — given that most women that who have an abortion are already mothers — or taking some notion that abortion clinics are built near communities to make it easier for black women to end their pregnancies, kind of implies that black women don't care about their babies. It is really a feigned concern about black women and black babies that further exacerbates the already abject poverty and suffering ... I just think that this is a culture war about controlling the lives of women, but doing so in the context of people who are already suffering."
Parker on whether or not he is doing the right thing
"This is a culture war about controlling the lives of women."
"I feel absolutely certain that it is never wrong to help someone. When a woman needs a good obstetrician, there is no shortage of folk standing in line to deliver her baby, but when a woman is pregnant and she does not want to be, she also needs the same quality and level of healthcare. Because abortion is healthcare. In that regard, I never question whether or not I am doing the right thing. As a thoughtful person, I am always looking at my life and looking at every decision that I make to think it through and to be committed with the most integrity that I can to what I am doing."
Richardson on observing the role of Parker's faith in his work
"The first thing I saw him do was an introduction to a group of women, a sort of counseling session, and at the end of that he talked about his own faith and how it played a role in his decision to do this. And it was a really striking moment ... It was clear that [the women] thought the only role that religion played in this was to condemn them and they'd been condemned walking in the door. So to have somebody up there sort of affirming them as having faith themself, it was really healing for them.
Guests
This segment aired on August 11, 2014.