The View From Turkey In ISIS Fight
06:59
Play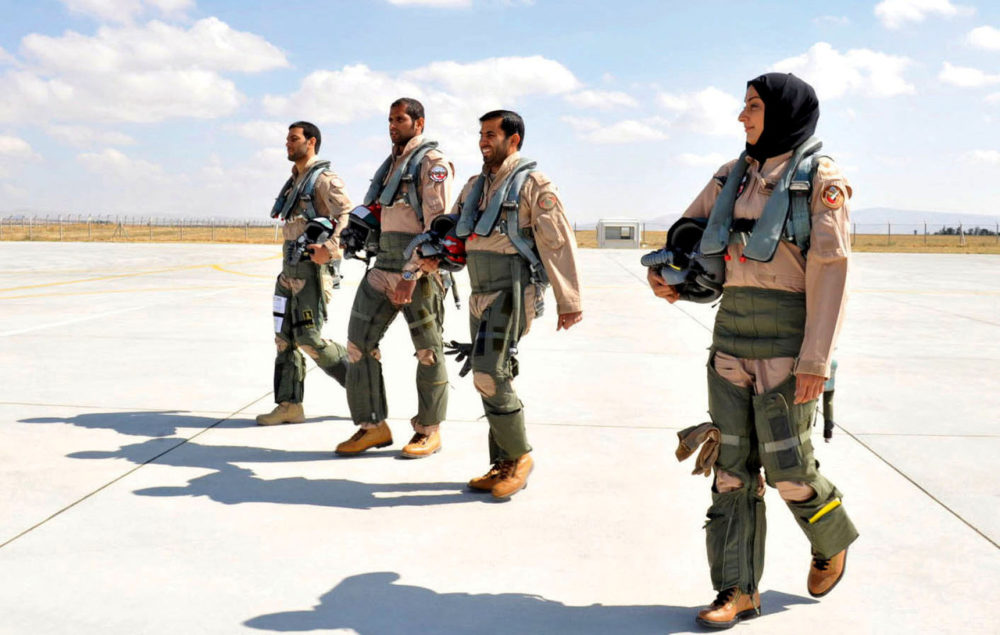 This article is more than 6 years old.
As photographs of Arab pilots engaging in airstrikes against ISIS emerge, NPR's international correspondent Deborah Amos tells Here & Now's Robin Young that the region appears united against ISIS.
"I cannot overstate how much fear there is in the region over ISIS," Amos said. "They have a larger than life presence and fear. And the way that Muslims talk about this is to say, 'They can't be Muslims. They certainly can't represent my religion. My religion doesn't do those things, doesn't condone those things.'"
Among the pilots whose faces and names were released include the United Arab Emirates' first female fighter jet pilot, Maj. Mariam al-Mansouri and Saudi prince Khaled bin Salman. Both have received death threats.
"The bet was right to show that the royal sons were in those cockpits," Amos said of the Saudis. "I think the message to their own people was 'We are putting royal sons on the front lines. That's how serious we think this is."
Meantime, 140,000 Syrian Kurds have crossed into Turkey as they flee ISIS fighters. Amos said the United Nations is airlifting aid into the border for the refugees.
ISIS is moving south of the Syrian city Kobani, near the Turkish border, but Kurdish forces are engaged in battle to hold them back.
Guest
This segment aired on September 25, 2014.