US May Ease Demands For Iran To Gut Nuclear Program
08:29
Play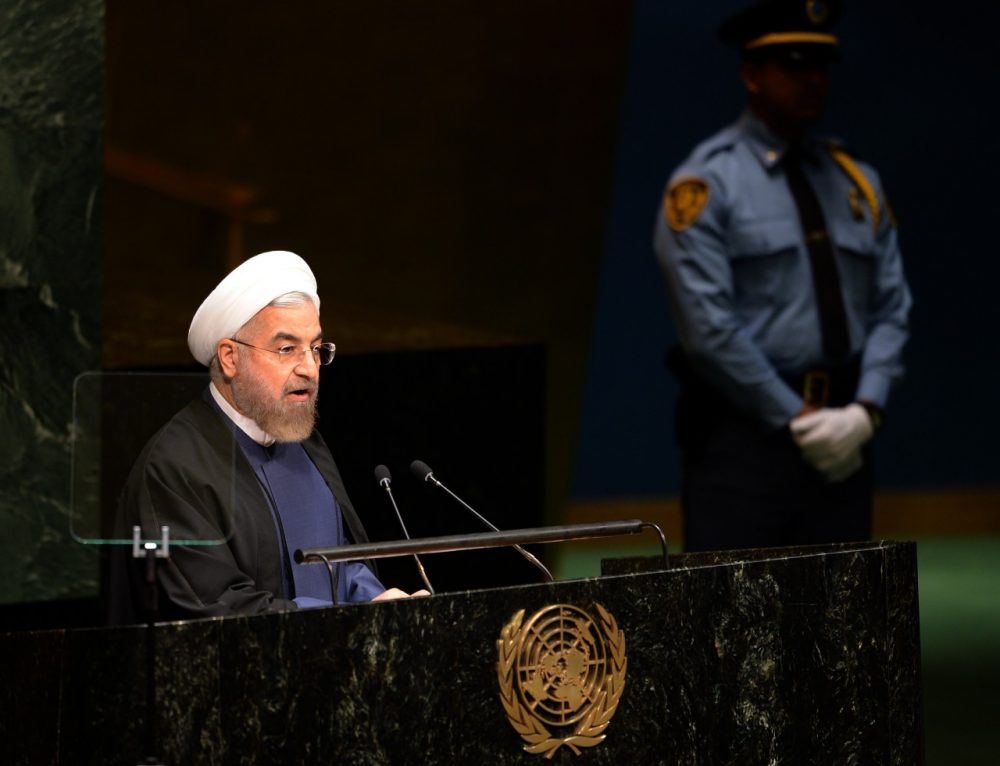 This article is more than 6 years old.
Diplomats say the U.S. may ease up on its demands on Iran to gut its uranium enrichment program.
Diplomats say the U.S. is now considering a proposal that would allow Tehran to cut the number of operating centrifuges roughly in half — down to about 4,500.
The U.S. ideally wanted no more than 1,500 left operating.
The U.S. fears Tehran may enrich its uranium to weapons-grade level for arm nuclear warheads. Iran insists it wants to use the technology only to make reactor fuel and for other peaceful purposes.
Here & Now's Robin Young discusses the potential Iran deal and the rest of the news out of the United Nations General Assembly with MIT security expert Jim Walsh.
Guest
This segment aired on September 26, 2014.