Syrian Town Of Kobani In Danger Of Falling To ISIS
03:56
Play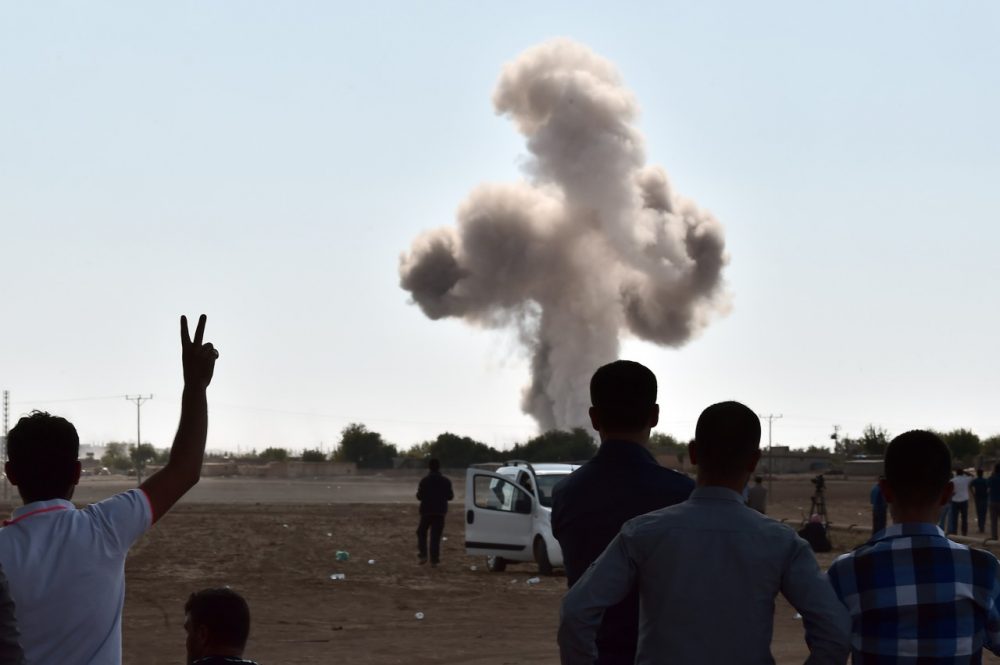 This article is more than 6 years old.
Despite U.S.-led airstrikes near Kobani, fighters with the organization calling itself the Islamic State have managed to push into parts of the town, near the Syria-Turkey border.
The Islamic State has besieged Kobani since mid-September, displacing almost 280,000 people, most of whom have fled to Turkey.
"It's a very tangled mess here," says Jamie Dettmer, a reporter with The Daily Beast, who is in Southern Turkey.
Human rights organizations are calling on the international community to save the town from falling to the Islamic State.
"There's a lot of anger there," Dettmer told Here & Now's Robin Young. "There is deep anger amongst the Kurds that they're seeing their fellow Kurds being killed and not getting the support they think they should get from the West."
Despite the proximity of the battle, Turkey has refused to get more involved in the conflict.
Guest
This segment aired on October 8, 2014.