How Are U.S. Hospitals Preparing For The Possibility Of Ebola?
07:10
Play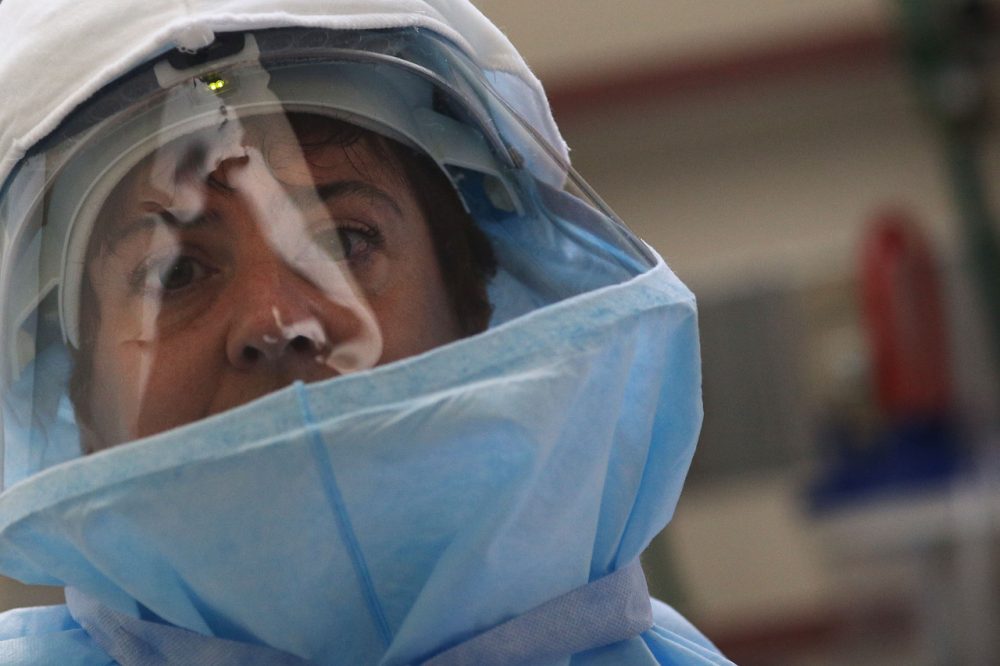 This article is more than 6 years old.
Across the country, hospitals, health care workers and ambulance companies are making changes in their procedures to prepare for possible cases of Ebola.
Here & Now's Robin Young spoke with Edward Racht, chief medical officer for AMR -- a private ambulance company.
Racht says knowing when to begin the procedure for a patient who might have Ebola is a tricky balance and is the most important question facing EMTs.
"The balance [is] between identifying a patient that may be a risk, remembering that we can't make that diagnosis in the field, and protecting our providers appropriately while taking care of the patient," Racht said. "The other end of the spectrum would be that we respond to everyone with personal protective equipment to a significant degree, which really is not necessary at this point in the evolution."
The Associated Press's David Caruso says that some hospitals are preparing to deal with Ebola by hiring actors.
"It's not unusual for [hospitals] to use actors to help train medical students and do medical training," Caruso said. "They're doing the same thing here but they're not telling people in advance that this is what's happening, and they're sending folks into the emergency room with vague symptoms that could be Ebola just to see if the patients are being screened properly."
Caruso says the most important thing hospitals can do is ask about a patient's travel history.
"The thing that the CDC is stressing, and that all hospitals are being asked to do, is ask people who come in with certain symptoms if they have traveled recently to West Africa," Caruso said. "If they have, that's when the procedure kicks in to isolate a patient, to make sure they can't infect anybody else until they get proper treatment."
Guest
Edward Racht, chief medical officer for AMR, a private ambulance company.
David Caruso, reporter for the Associated Press.
This segment aired on October 9, 2014.