Unions Pouring Money Into Tight Wisconsin Governor's Race
06:10
Play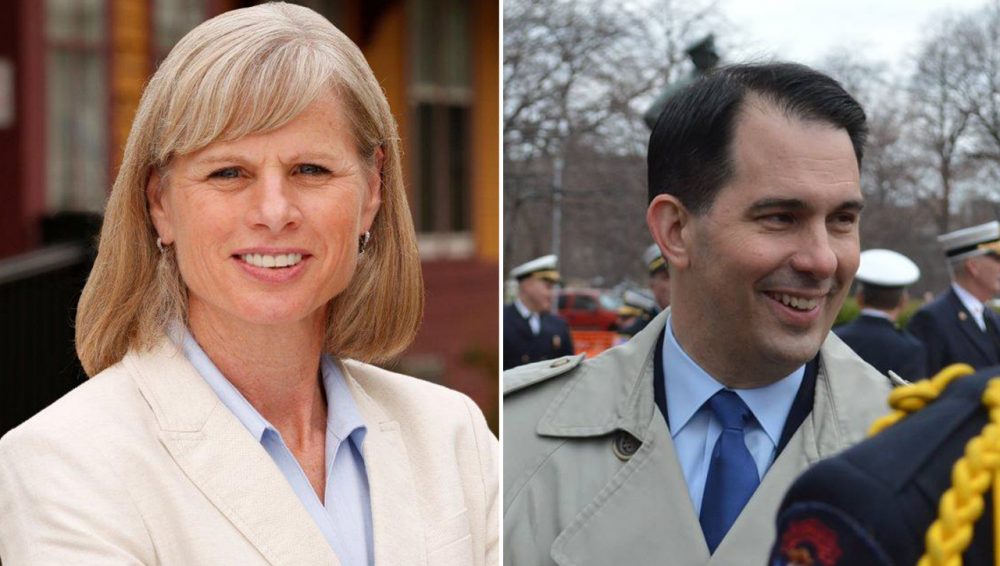 This article is more than 6 years old.
Wisconsin is locked in a tight race for governor. Republican Scott Walker is running for a second term, but polls show his opponent, Democrat Mary Burke, is closing in.
Walker made national headlines in 2011, when he passed a law that stripped public employee unions of collective bargaining rights and sparked massive protests at the state capitol.
Local and national unions have pledged millions this year in an effort to unseat him.
From the Here & Now Contributors Network, WUWM's Marti  Mikkelson reports on the battle that has ensued.
Reporter
This segment aired on October 13, 2014.