Wisconsin Utilities Trying To Manage Solar Energy Industry
06:45
Play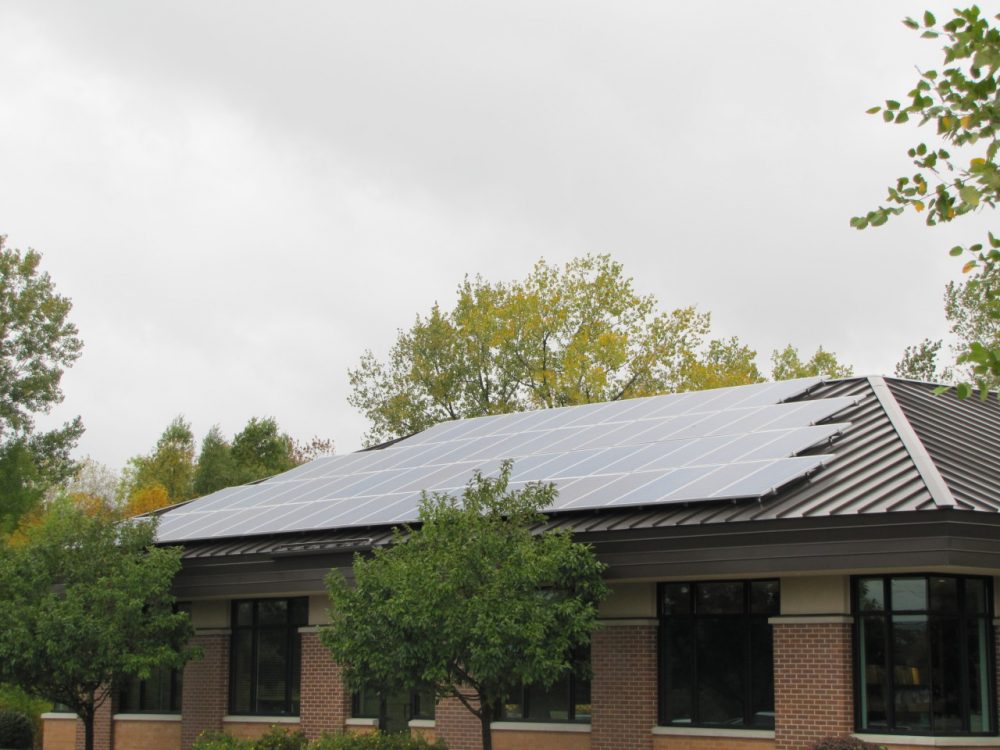 This article is more than 6 years old.
More than 500,000 homeowners and businesses around the country have fastened solar panels to their rooftops.
The pace has picked up dramatically in recent years: more "sun-absorbing" systems have been installed in the last three years - than during the 30 prior years combined, according to to the Solar Energies Industries Association.
Renewable systems are – for the most part – still hooked up to the grid and utilities say individual energy producers cost them more than the energy they contribute is worth.
Utilities in 40 states are trying to figure out how to manage a growing industry. That includes Wisconsin, where solar currently represents less than one percent of the state's energy mix.
From the Here & Now Contributors Network, WUWM's Susan Bence reports.​
Reporter
This segment aired on October 15, 2014.