'Fangate' Nearly Derails Florida Governor Debate
01:39
Play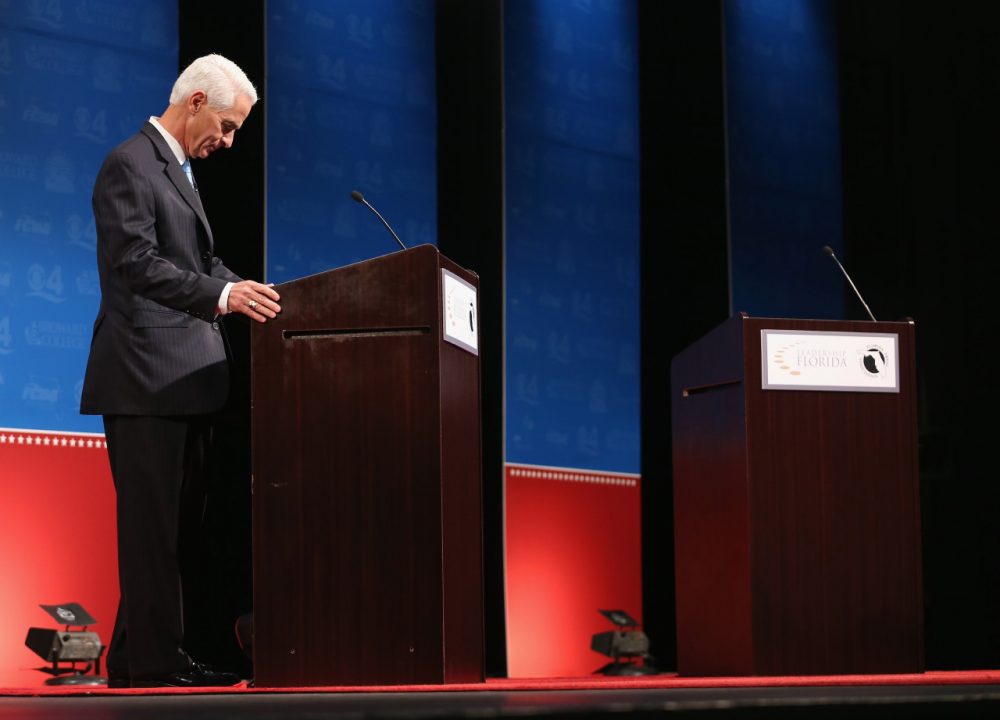 This article is more than 6 years old.
The fan placed at the foot of Florida Democratic gubernatorial candidate Charlie Crist's podium last night ignited a political firestorm when, for six minutes into a live debate, Republican Governor Rick Scott refused to come out on stage because the fan, he said, was a violation of the debate rules.
Today's Miami Herald reports that some Scott supporters are worried the fan incident could become "a defining and damaging moment" for Scott in an election that is a dead heat.
As a Washington Post political reporter notes today, Crist has long hated to sweat and has asked for fans to keep him cool at public events.
Since 2010 Crist's fan has had a Twitter account billing itself as "Tanman's only friend," which today tweeted: "Tanman and I live by our own rules."
This segment aired on October 16, 2014.