Putin Stands Defiant Despite Falling Oil Prices
06:29
Play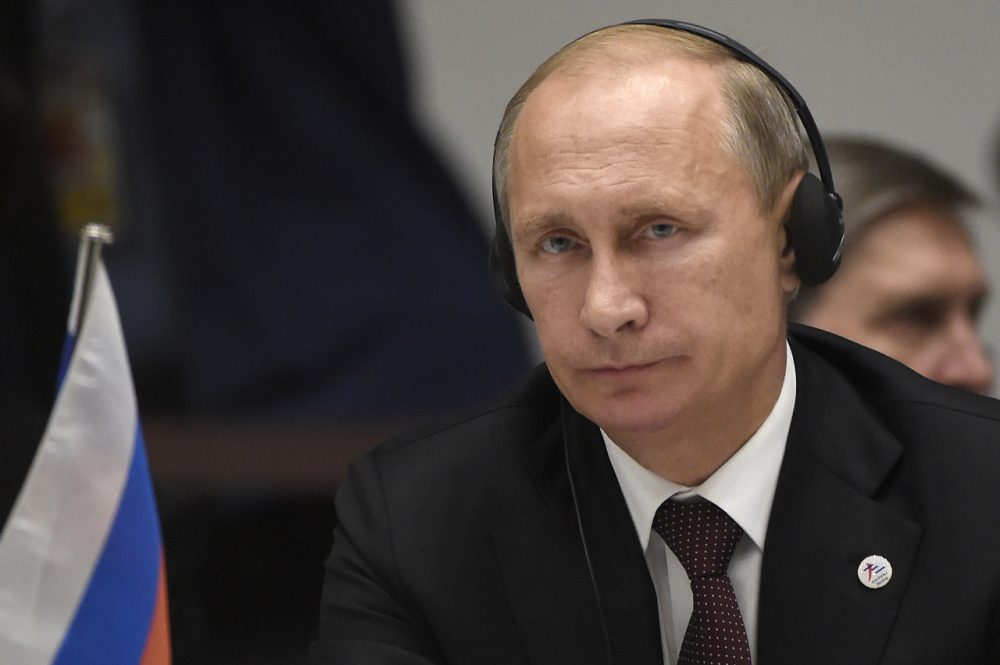 This article is more than 6 years old.
There are reports of progress today at Europe-brokered talks between Ukraine and Russia on a key issue: the supply of Russian gas to Ukraine during the winter.
The talks coincide with sharply falling oil prices. The price of Brent crude, which serves as a benchmark, has fallen about 25 percent since June, from about $115 a barrel to about $86 today.
Energy exports account for about two thirds of Russia's export revenue, and every dollar drop in the price of a barrel of oil means $2 billion in lost revenue for the Russian treasury. The losses have forced Russia to spend $6 billion this month to shore up the ruble, and analysts say if oil continues to remain cheap, Russia will be forced to draw money from its sovereign funds to make up budget deficits.
Top Russian officials believe that the price drop is a deliberate U.S. act to weaken their country, as seen in a Pravda headline: "Obama Wants Saudi Arabia To Destroy Russian Economy."
Russia expert Edward Lucas told Here & Now's Jeremy Hobson that the price drop is actually the result of market forces, but he says that "it is true that West did force the oil price down in the 1980s with the help of Saudis," which weakened the Soviet Union.
However, Lucas says neither the drop in oil prices nor Western sanctions are going to make Putin back down.
Guest
This segment aired on October 17, 2014.