A 'Night Camp' For People With Dementia
Resume
For many Alzheimer's patients, the daytime is when they get their sleep and the night hours are when they are most alert. This causes major problems for family members who need their sleep at night.
The night program at the Hebrew Home at Riverdale in the Bronx, New York, offers a place for people with dementia, to spend the evening dancing, doing yoga, arts and crafts and getting physical and occupational therapy overnight.
The Hebrew Home's director, David Pomeranz, tells Here & Now's Rachel Gotbaum that the overnight program not only saves money, but keeps people with dementia from having to go into a nursing home.
"People who would ordinarily be at home pacing around, dealing with challenging issues in the household, come here where their behaviors are normalized, everything is OK, activities are structured for them to be successful," Pomeranz says. "They eat, they relax and they can be themselves."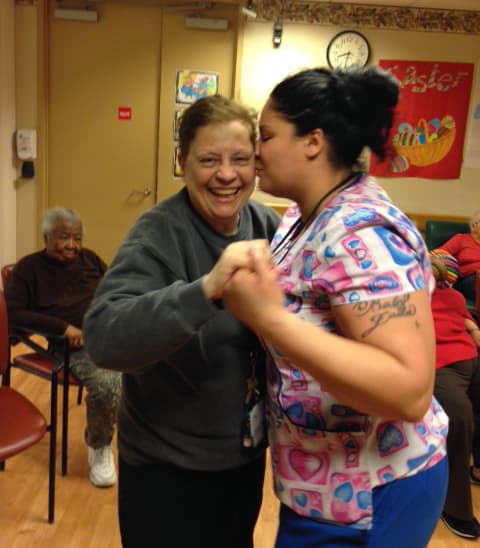 Reporter
Rachel Gotbaum, reporter and producer for Here & Now.
This segment aired on March 2, 2015.