Millennials Are Avid, 'Accidental' News Consumers
05:50
Play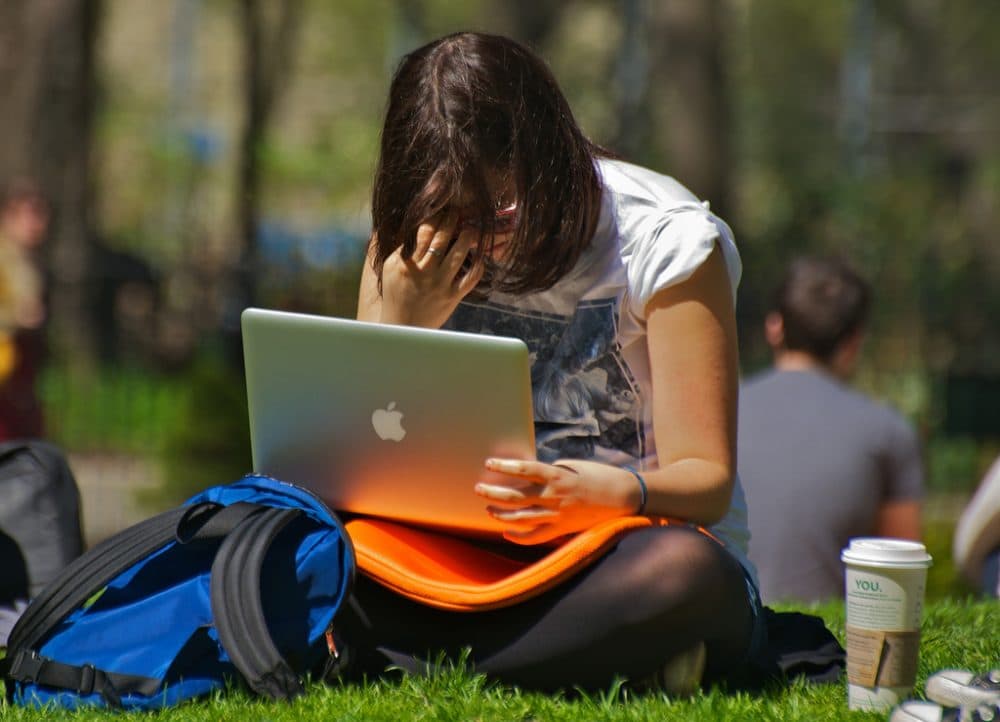 This article is more than 5 years old.
A new study from the American Press Institute finds that the vast majority of young Americans from the Millennial generation get their news from their social media feeds — rather than going directly to news sites. This does not mean that Millenials are less informed.
Derek Thompson of the Atlantic says that young Americans are still very interested in the news, but the "discovery path" is different than that of previous generations.
Thompson describes Millennials' approach to the news as the "digitization of your brunch conversation."
"You discuss a lot of topics and occasionally international affairs come up," Thompson said, "It's not someone interested in the new qua news. But they spend so much time on Facebook and Twitter, they almost accidentally develop a soft focus expertise in current affairs. Even though it's possible to disparage this on one hand ... They are are reading a lot, and typing a lot, and writing alot, and so their overall media consumption is considerably higher than anything we've been used to in the last half century."
Guest
This segment aired on March 23, 2015.