This article is more than 7 years old.
The first results of an effort to map dark matter across the cosmos have been released. Dark matter is the "invisible web" that holds galaxies together.
By watching how clumps shift over time, scientists hope to eventually quantify dark energy, the even more mysterious force that is pushing the cosmos apart.
BBC science reporter Jonathan Webb has been writing about this effort and joins Here & Now's Jeremy Hobson with details.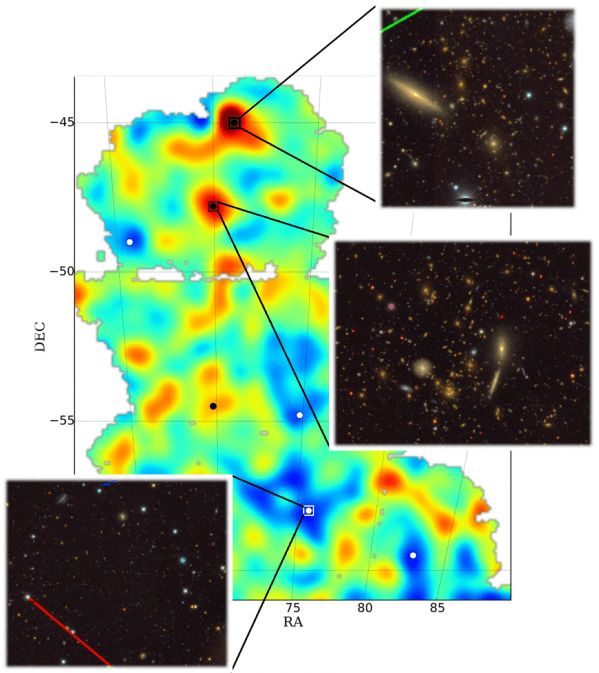 Note: This BBC interview can be heard in the Here & Now podcast or with the WBUR app.
Guest
Jonathan Webb, science reporter at the BBC. He tweets @jjbw.
This segment aired on April 14, 2015.