Chigozie Obioma Makes A Splash With Debut Novel
09:54
Play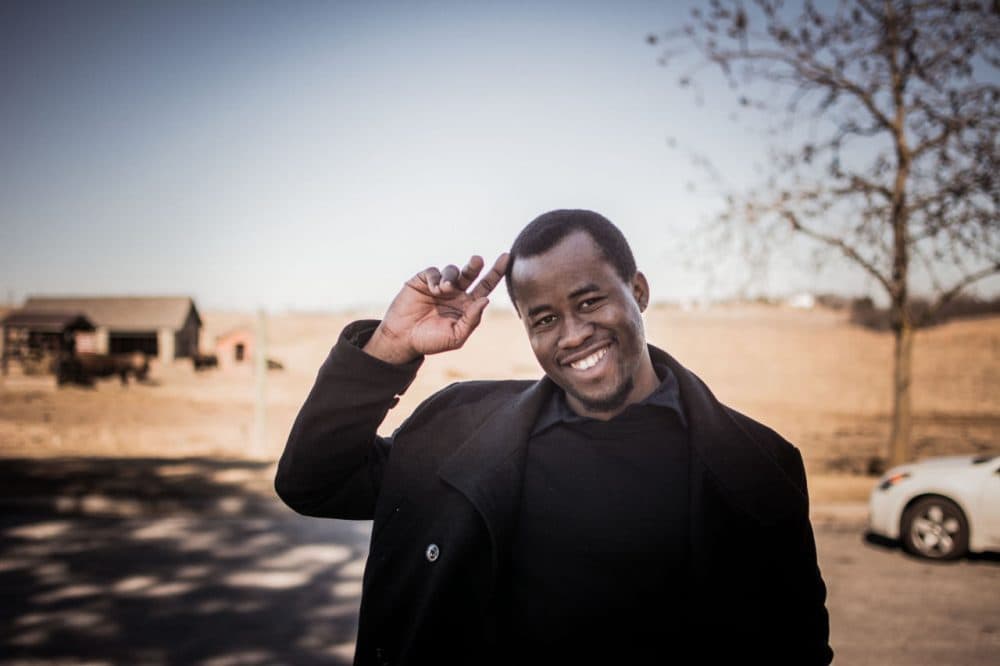 This article is more than 6 years old.
"The Fishermen," the new debut novel by Nigerian author Chigozie Obioma, tells the story of four brothers who decide to explore the world of fishermen and find themselves confronted with a frightening prophecy.
During one of their secret trips to the town's riverside in their Nigerian town, the brothers are warned by a mad man that the eldest will die at the hands of one of the other brothers. This statement rips the ties of the brothers and changes the family forever.
Obioma's novel has made quite an impression in the literary world, earning comparisons to Chinua Achebe, author of "Things Fall Apart," one of the most read works of modern African literature. Obioma talks to Here & Now's Peter O'Dowd about his debut novel.
Book Excerpt: 'The Fishermen'
By Chigozie Obioma
Guest
This segment aired on May 1, 2015.