Does Removing Artificial Ingredients Mean Healthier Food?
05:48
Play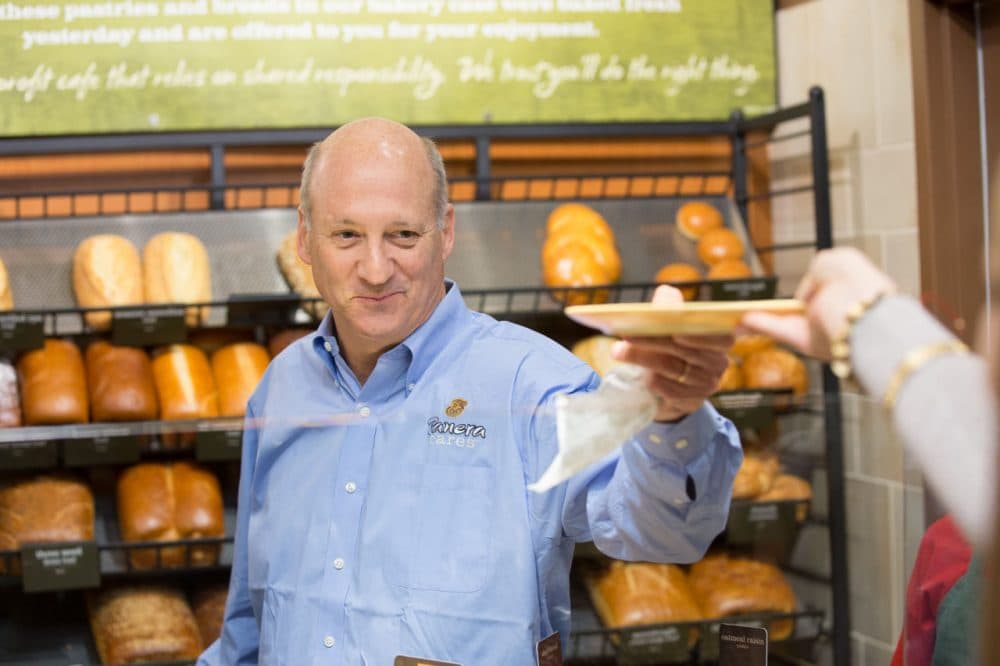 This article is more than 5 years old.
Panera Bread announced this week that it will stop using a number of artificial ingredients in its foods. John Coupland, a professor of food science at Penn State University, talks with Here & Now's Meghna Chakrabarti about what these additives are, and why more and more companies have been making moves to eliminate them in foods.
Interview Highlights: John Coupland
On whether these changes will make Panera's food healthier
"I completely respect what Panara is doing to try and appeal to their own customers. I do, however, wonder if this is really making the food healthy, or just to appear healthier."
"I think when you see a lot of these chemicals with strange sounding names in food, people are suspicious, to say the least, about what that means about the quality of the food. I'd suggest though that the presence or absence of those chemicals really doesn't determine whether the food's healthy or not, and you should be judging the food on its overall nutritional composition."
"The presence or absence of those chemicals really doesn't determine whether the food's healthy or not."
On why we add chemicals to food
"There's all sorts of reasons for adding additives to food, and if you look up and down the list that Panera gave, you can see different examples. A good example would be calcium proportionate, which is added as an anti-molding agent in some breads. So the idea is that if you can add some of this stuff, the bread's going to take a little bit longer before it goes moldy, and if you look for other examples, you can find other ways to make foods easier to process, to have longer shelf lives."
On whether these chemicals are actually bad for people
"An awful lot of compounds, if you look at them under the right conditions, can cause negatives consequences. I think you need to start to make a decision - is that relevant in human foods? I do think we need to be cautious, we need to constantly look at the list of ingredients that are permitted, and be quite willing to say, 'okay, maybe this just isn't something we want to be adding to foods anymore.' You can see a lot of action now on partially hydrogenated oils in exactly that direction."
Guest
This segment aired on May 8, 2015.