India's Gov't May Be Fighting Environmentalists
04:20
Play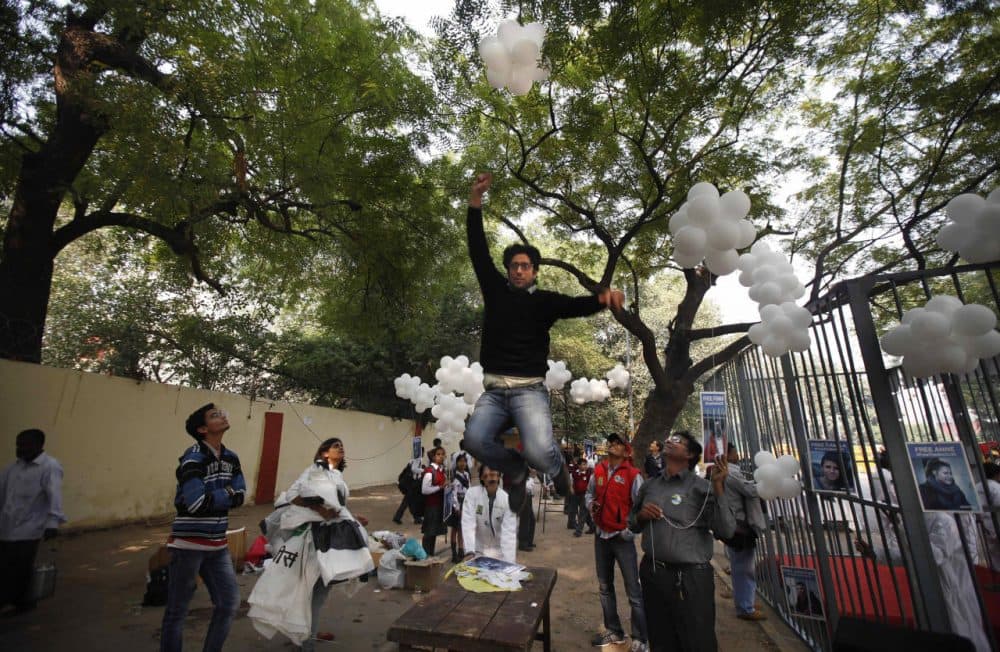 This article is more than 5 years old.
The Indian government is waging a war on environmental activists. At least that's the way some observers are describing the way the administration of Prime Minister Narendra Modi has been going after a whole host of foreign charities and campaign groups.
The most high-profile casualty is Greenpeace – its assets have been frozen, and it may have to close its office in India. That's after the group led a successful campaign to block a new coal mine in a forest in central India. The country desperately needs energy to boost its manufacturing sector but at what cost?
The BBC's Sanjoy Majumder has been to the forest in Mahan to find out why some people are strongly opposed to the campaign.
Note: This BBC interview can be heard in the Here & Now podcast or with the WBUR app.
Reporter
Sanjoy Majumder, a reporter for the BBC. He tweets @BBCSanjoyM.
This segment aired on May 11, 2015.