Week in Politics: Did The New Saudi King's Snub Obama?
05:26
Play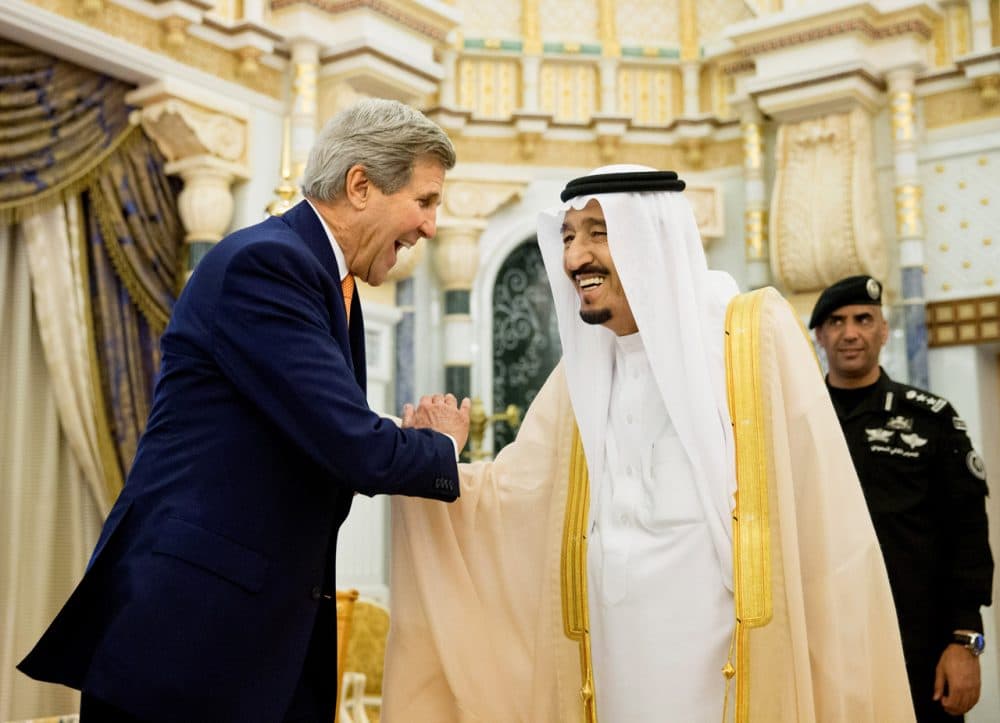 This article is more than 5 years old.
U.S. Secretary of State John Kerry was in Saudi Arabia last week meeting with the new King Salman. The King planned to visit the U.S. this week, but there's news that he decided to cancel his trip to meet with President Obama.
There's speculation that the new King decided not to come because of America's role in ongoing negotiations over a nuclear deal with Iran, a long-time adversary of Saudi Arabia.
Instead, the king will send Crown Prince Mohammed bin Nayef, the Saudi interior minister and Deputy Crown Prince Mohammed bin Salman.
Ron Elving, NPR's senior Washington editor and correspondent, speaks with Here & Now's Meghna Chakrabarti about what else might be behind the decision and other goings on in Washington this week.
Guest
This segment aired on May 11, 2015.