Congressman Weighs Risk And Rewards In ISIS Raid
03:52
Play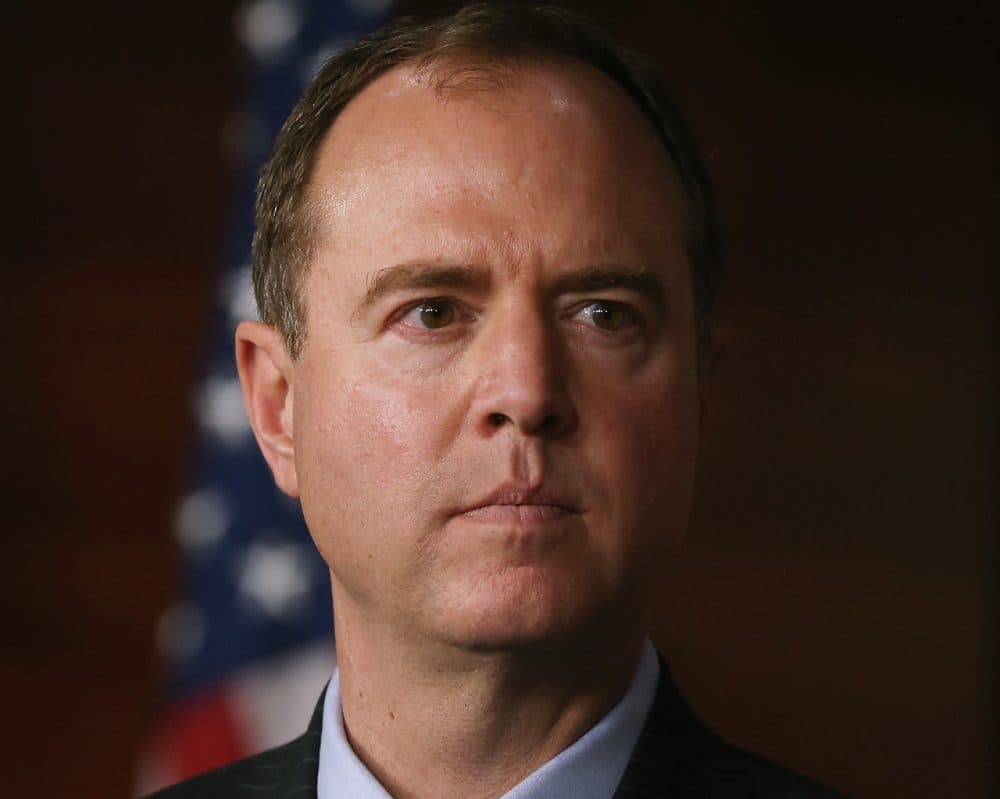 This article is more than 5 years old.
Democratic Congressman Adam Schiff is the ranking member of the House Intelligence Committee and he was briefed on last weekend's raid on ISIS leaders in Syria before it happened.
Rep. Schiff says it was "a bold call by the president," but he's concerned about the balance between the risk that a U.S. soldier might have been killed or captured and the value of the intelligence the commandos were able to obtain.
The Congressman joins Here & Now's Jeremy Hobson to talk more about this decision to send in special forces.
Interview Highlights: Adam Schiff
On the raid and whether he thinks it was worth it
"The briefing before was very abbreviated, really just giving a 'heads-up' about what was about to take place. The questions that I've raised since the raid - and hats off to the Delta Force personnel involved and a really courageous effort and a successful one - is that there were very considerable risks here. If one of our people were captured and killed, you can imagine what the potential for escalation would be. And I think we have to make sure that we ask tough questions even when raids are successful... And that is: do those risks, are they nonetheless outweighed by the intelligence that we hope to gain? We're exploiting materials that we got. They're very substantial materials and it may very well prove to be worthwhile, but I'm going to reserve judgment until we see just what we've got."
"I think we have to make sure that we ask tough questions even when raids are successful."
On the loss of Ramadi and how America should and should not respond
"I think the loss of Ramadi is a serious setback and I don't think we should sugar coat it. It's part of the story we've seen of the war in Iraq and that is it's been a 'see-saw' phenomenon. I think, on the whole, we have shrunk the territory that ISIS controls, but nonetheless, they remain a very important fighting force. But I think not-with-standing the seriousness of the setback, we have to be careful that we don't draw the wrong conclusion. I think the wrong conclusion is that the answer is sending in American boots on the ground. The right answer, I think, is we have to do more to press the Iraqis to make the Sunnis a real part of the military, a real part of the government, a real part of the country because right now what has driven the Suni tribes into the arms of ISIS is feeling that they're marginalized, feeling that they're at risk from the Shia militias."
Guest
Adam Schiff, U.S. Representative for California's 28th congressional district, and the ranking member of the House Intelligence Committee. He tweets @repadamschiff.
This segment aired on May 19, 2015.