The Sticking Point Of The Patriot Act: Section 215
04:57
Play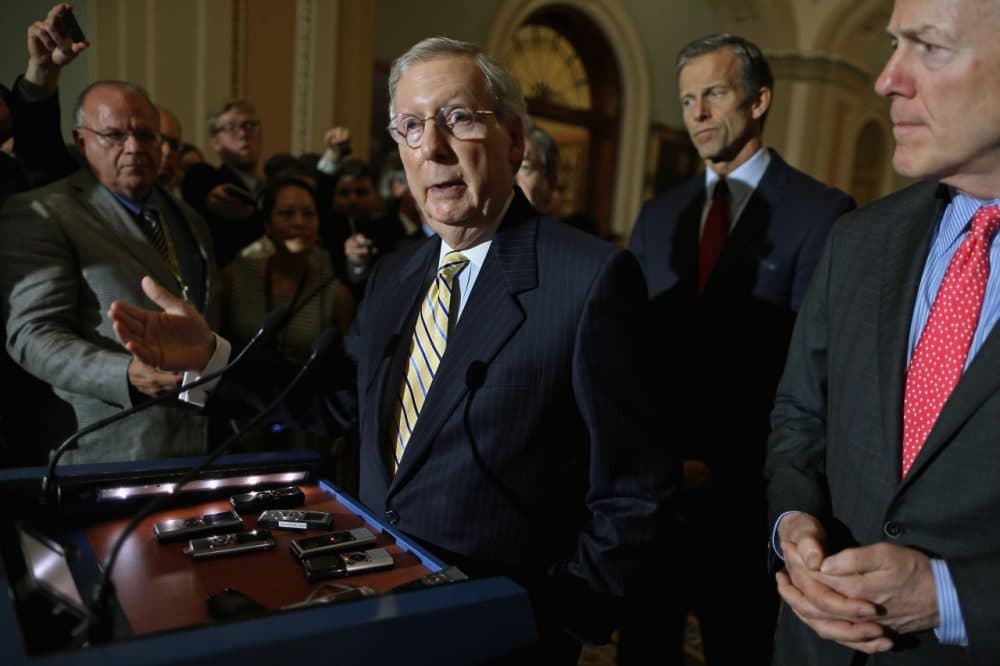 This article is more than 5 years old.
Three sections of the post-September 11th Patriot Act will expire on June 1. One of those sections, Section 215, was the one former NSA contractor Edward Snowden brought to light concerning the bulk collection of American's telephone records, and the one that the Senate will vote on this week.
The House already passed an alternative act, the USA Freedom Act, which would restrict the controversial bulk collection of phone records, but Senate Majority Leader Mitch McConnell wants to pass an extension for the Senate to debate this hot issue when members are back from break.
NPR Congressional Correspondent Ailsa Chang breaks it down with Here & Now's Jeremy Hobson.
Guest
This segment aired on May 20, 2015.