New Lab Creates Hurricanes At The Flip Of A Switch
06:02
Play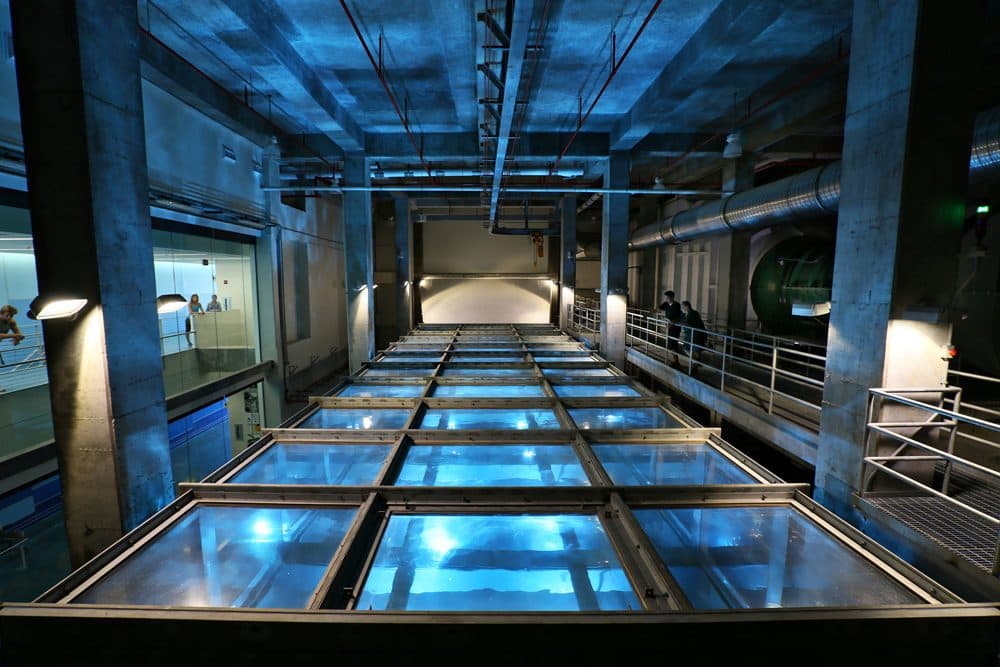 This article is more than 5 years old.
The Atlantic hurricane season began this week, and although experts believe it will be calmer than usual, there's still a chance that a major storm could hit the East Coast this year.
One of the challenges for scientists is how to predict which storms gain strength and which fade away. A new lab at the University of Miami is designed to help study how hurricanes work.
Brian Haus is the director of the SUrge-STructure Atmosphere INteraction, or SUSTAIN, lab - he tells Here & Now's Jeremy Hobson that this new facility can simulate a Category 5 Hurricane for scientists to study.
Interview Highlights
On the lab and its capabilities
"It is the largest wind-wave facility in the world, where we can blow a Category 5 hurricane wind over a water surface. And the reason this is important is because hurricanes form over the ocean, and a lot of the important interactions that occur - the things that make them stronger or weaker - happen right at the surface of the water."
On the flexibility the lab offers compared to nature
"We can schedule when we're going to have a hurricane, we can have the right instruments there, we can do it again and again, and we can isolate the key processes."
On how he became interested in studying hurricanes
"Seeing what Hurricane Andrew did to South Florida certainly was a strong motivation to try to understand these processes better, and over the 22 years that I've been there I've become more informed about the different scientific issues involved," Haus said. "It's piqued interest significantly and it's a very exciting area of research. And at the University of Miami we have a tremendous, diverse community of people that are interested in this, so it's an exciting place to do this kind of work and it's been fun and [there have been] challenging problems to look at."
Guest
Brian Haus; is professor in the department of ocean sciences in the University of Miami's Rosenstiel School of Marine and Atmospheric Sciences.
This segment aired on June 4, 2015.