Landscaper Helps Drought-Proof Yards
10:37
Play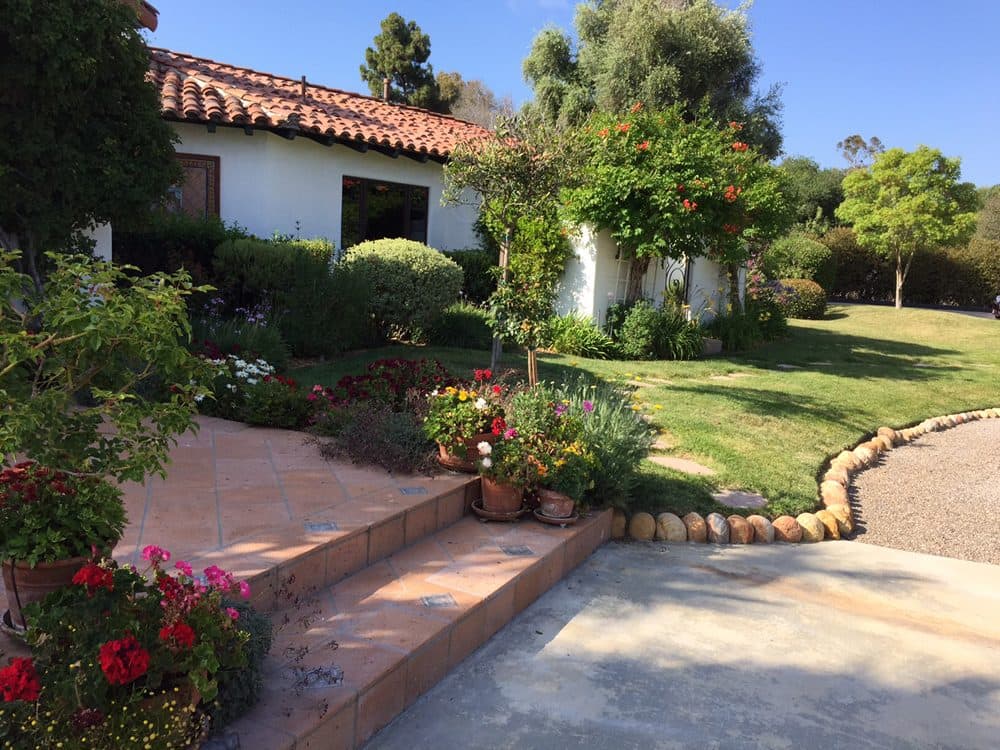 This article is more than 5 years old.
With California in a major drought, people are facing the challenge of what to do about their yards. Many  homeowners are tearing up their water-hungry grass and replacing it with a more drought-tolerant landscape.
In wealthy Rancho Santa Fe, a suburb of San Diego, many families are less eager to cut back water use, but one couple is exploring that option, with the help of a well-known landscaper.
Drought Landscaping Tips
Use recycled or grey-water to irrigate fruit trees and other non-edible plants
Avoid Bermuda grass, which is harder to dig up than sod
Try "solarizing" or the "cover and smother" method to kill grass in place instead of tearing it out
Water-Wise Plants
Cork oak
Rosemary (Rosmarinus officinalis)
Bay
Oregano
Rock roses
Westringia
Peruvian lily (Alstroemeria)
Blanket flower
Grevillea
Sage
Photos from Robin Young's visit
Guest
Nan Sterman, host of the Growing Passion on KPBS-TV, Nan tweets @growingpassion.
Tom and Gay, homeowners in Rancho Santa Fe.
This segment aired on June 4, 2015.