Court-Appointed Psychiatrist: Aurora Mass Shooter Was Sane
04:49
Play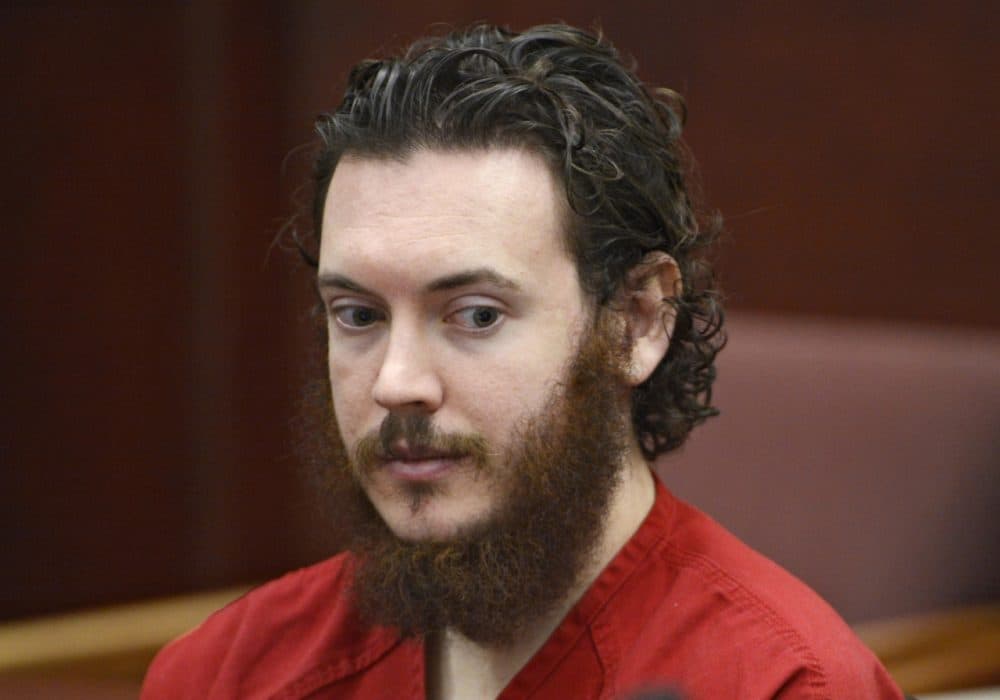 This article is more than 5 years old.
In Colorado today, defense attorneys for Aurora movie theater shooter James Holmes are continuing their cross-examination of Dr. William Reid, the court-appointed psychiatrist who spent 22 hours interviewing Holmes to evaluate his mental state.
Jurors just finished watching video of nearly all of those sessions between Reid and Holmes, in which Holmes talks, among other things, about how he believed killing strangers increased his self-worth. On the stand, Reid testified that all the time he spent with Holmes led him to believe that Holmes was legally sane at the time of the shooting.
In the beginning of the cross-examination on Thursday, defense attorney Daniel King pushed back, asking Reid, "absent his mental condition, we wouldn't be here at all, would we?"
"That's a true statement," Reid said.
"This crime would never have taken place without this mental illness." King said.
"That's true, in my opinion, yes." Reid said.
Here & Now's Robin Young gets the latest on the Holmes trial from Ben Markus of Colorado Public Radio.
Guest
This segment aired on June 5, 2015.