Vacationing Shark-Attack Victims Were In Shallow Water
03:43
Play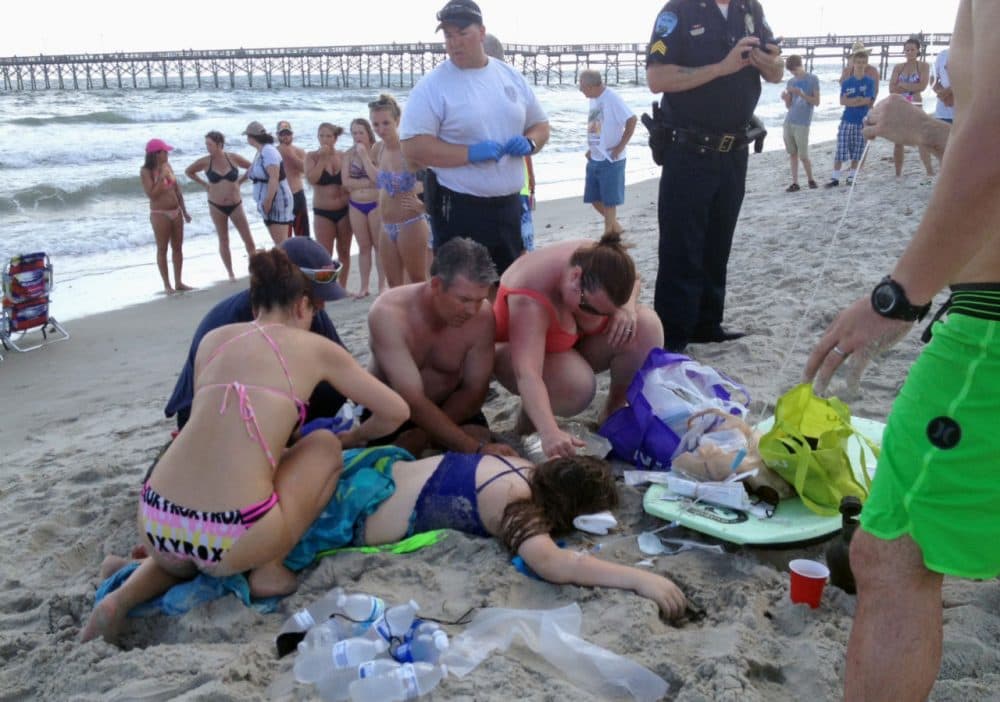 This article is more than 5 years old.
Two young people vacationing in the beach town of Oak Island were swimming in waist-deep water when they lost limbs in separate life-threatening shark attacks, town officials said Monday.
A 12-year-old girl from Asheboro lost part of her arm and suffered a leg injury, and a 16-year-old boy from Winston-Salem lost his left arm less than 90 minutes later and about 2 miles away late Sunday afternoon, officials said. The victims were each about 20 yards offshore, in waist-deep water.
Surgeons amputated the girl's left arm below her elbow, and she has tissue damage to her lower left leg. The boy's left arm was amputated below his left shoulder.
Both were in good condition Monday after being airlifted about 25 miles to New Hanover Regional Medical Center in Wilmington, said hospital spokeswoman Martha Harlan. Neither victim's name was released.
Guest
This segment aired on June 15, 2015.