Charleston Shooting Suspect Charged With 9 Counts Of Murder
05:07
Play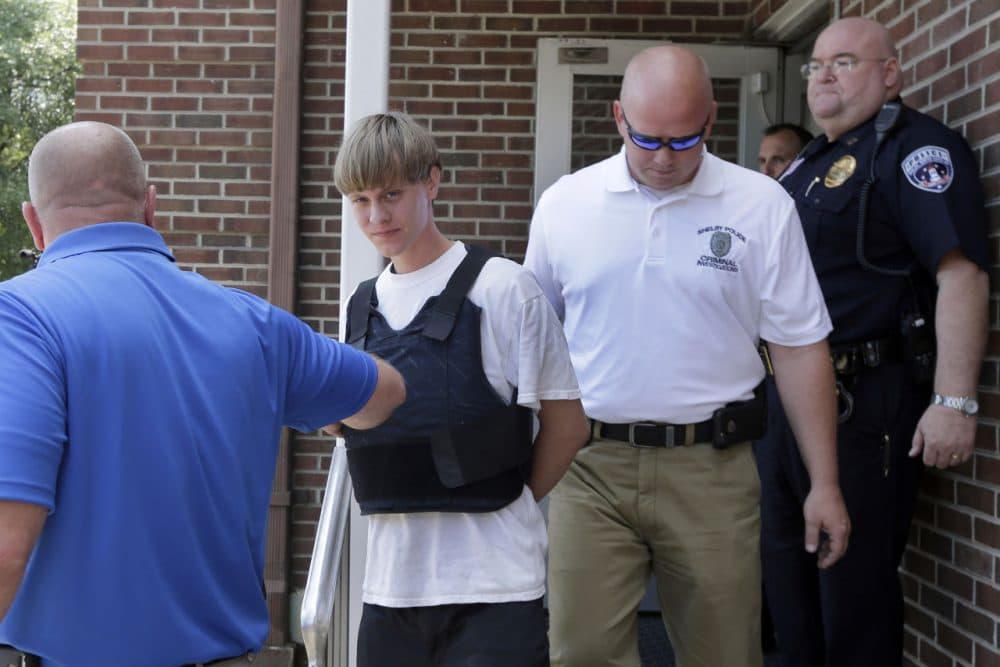 This article is more than 5 years old.
Update 3 p.m.: Dylann Roof has made his first court appearance. Representatives of the families of nine victims of the fatal shooting addressed Roof, who appeared to show no emotion. The judge set a $1 million bond for a weapons charge, but doesn't have the authority to set bond on the nine murder counts he faces.
---
Dylann Roof, the 21-year-old man who is suspected of killing nine people at a historic church in Charleston, South Carolina, has been charged with nine counts of murder and possession of a firearm during the commission of a violent crime. Governor Nikki Haley has called the shooting a hate crime and says Roof should face the death penalty.
The American flag and South Carolina flag are flying at half staff, but the Confederate flag remains a full height. The Confederate flag is a lightening rod of controversy; some say that it represents southern pride, while others see it a a symbol of slavery. State law says the flag has protected status and the South Carolina legislature must vote whether to change how it flies.
Glenn Smith of the Charleston Post and Courier talks with Here & Now's Peter O'Dowd about how the community is faring and the controversy over the Confederate flag.
Guest
This segment aired on June 19, 2015.