Community Mourns, Officials Look For Answers In Tennessee Attack
05:46
Play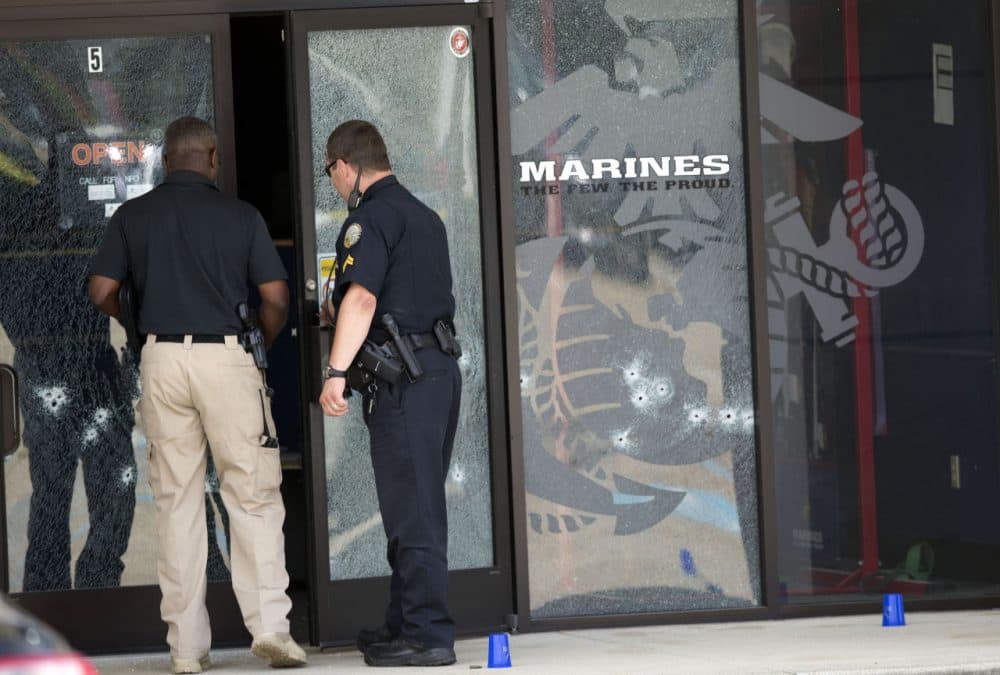 This article is more than 5 years old.
Counterterrorism investigators are trying to figure out why a 24-year-old Kuwait-born man who by many accounts seemingly lived a typical life in suburban America attacked two military facilities in a shooting rampage that killed four Marines.
Muhammad Youssef Abdulazeez of Hixson, Tennessee, had not been on the radar of federal authorities until the bloodshed and authorities said they were still searching for a motive. Abdulazeez was killed by police.
Federal authorities were looking into the possibility it was an act of terrorism, but say there is no evidence yet that anyone else was involved - or that the public is in any danger.
A federal law enforcement official said Friday that authorities were continuing a search of his computer, but had not found an extensive online presence and had not uncovered evidence suggesting he was directly inspired by the Islamic State. The official spoke on the condition of anonymity because the person was not authorized to speak publicly since the investigation was still ongoing.
Officials have said they do not know why the shooter targeted the facilities and have not said what weapons he used.
Even the exact spelling of his first name was not clear: Federal authorities and records gave at least four variations. Residents in the quiet neighborhood where he is believed to have lived said they didn't know him or his family well.
Guest
This segment aired on July 17, 2015.