Old Photo Stirs Memories Of Bygone Vermont
09:50
Play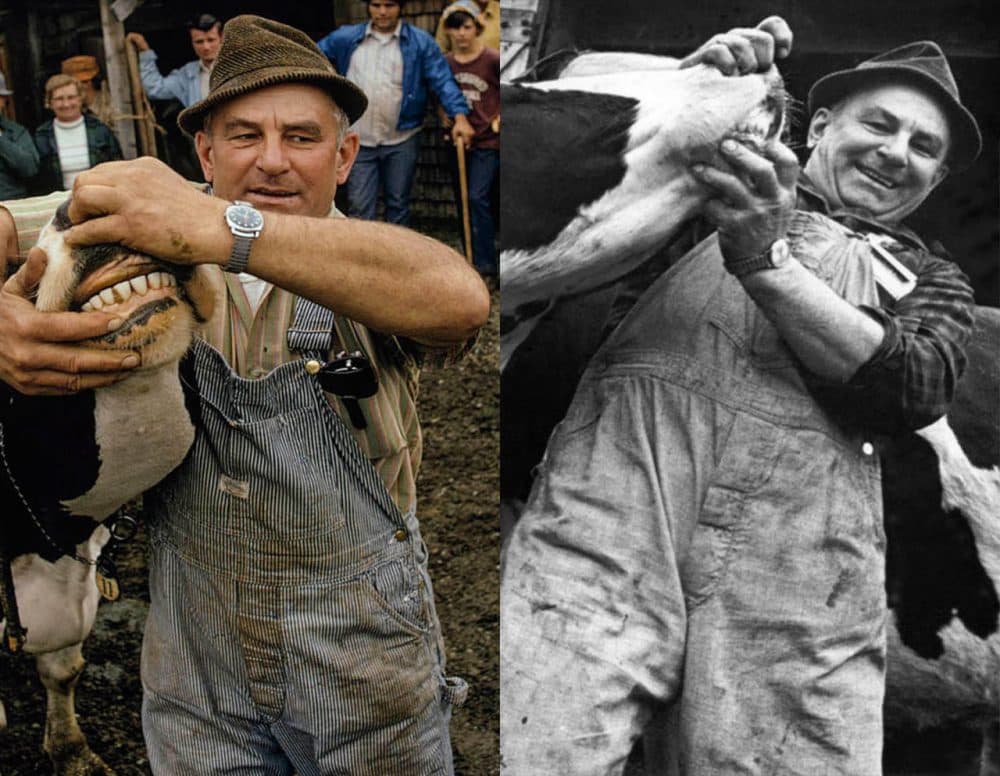 This article is more than 5 years old.
Sometimes the memory of a person resurfaces in an unusual way. Earlier this year, Here & Now contributor Vermont Public Radio aired an interview with the National Geographic photographer Nathan Benn, whose photographs of Vermont in the 1970s were on display at a local exhibit.
A portrait from the exhibit was posted online, showing an unidentified man holding open the mouth of a cow. Several people wrote in saying that they recognized the man, more than 40 years later, as Willis Hicks.
Hicks also captured the eye of photographer Peter Miller, who included a photo of Hicks in his book "Vermont People." In the photo, Hicks looks older, perhaps more tired. He once told Miller he guessed he'd auctioned off some 180,000 cows over the course of his career.
Vermont Public Radio's Angela Evancie went on a mission to learn more about Willis Hicks.
Reporter
This segment aired on July 21, 2015.