Dashcam Video Released In Trial Of Charlotte Police Officer
05:37
Play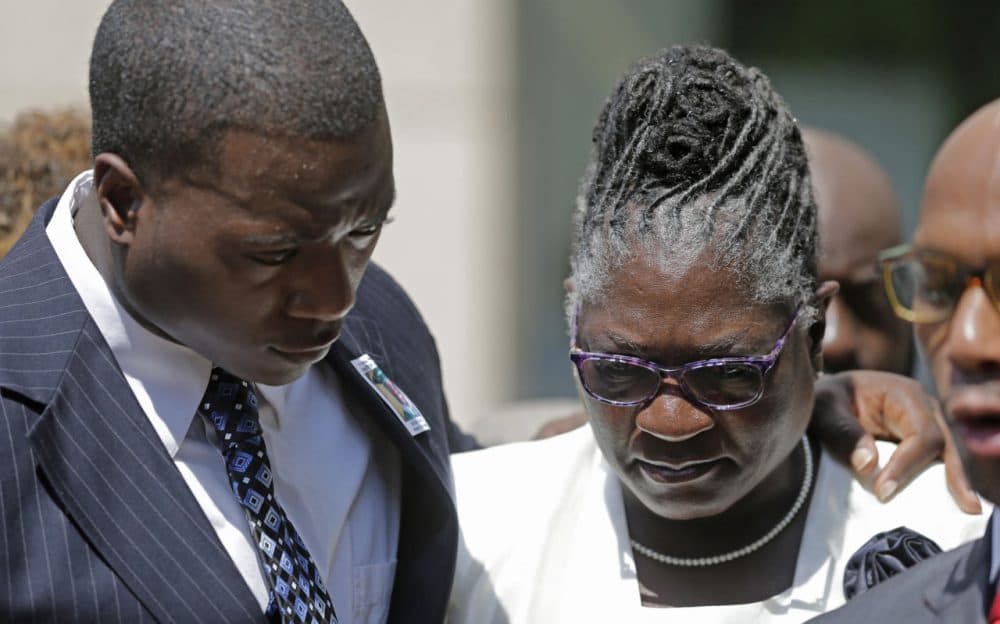 This article is more than 5 years old.
It has been almost two years since Jonathan Ferrell, an unarmed black man, was shot 10 times by a police officer in Charlotte, North Carolina, after authorities say he sought help from a nearby neighbor after a serious car accident.
Ferrell knocked on the door of a woman who was startled by the former college football player on her doorstep in the wee hours of the morning. She called police and reported that someone was trying to rob her, and she set off her home alarm system.
When officers arrived on the scene and were approached by Ferrell, Charlotte-Mecklenburg police officer Randall "Wes" Kerrick fired his gun, killing the 24-year-old man.
Here & Now's Robin Young speaks with Gwendolyn Glenn, a reporter for WFAE in Charlotte, about the reaction to the video and the details in the voluntary manslaughter trial.
Guest
This segment aired on August 6, 2015.