Parents Say Their Son Shouldn't Be On Sex Offender Registry
11:03
Play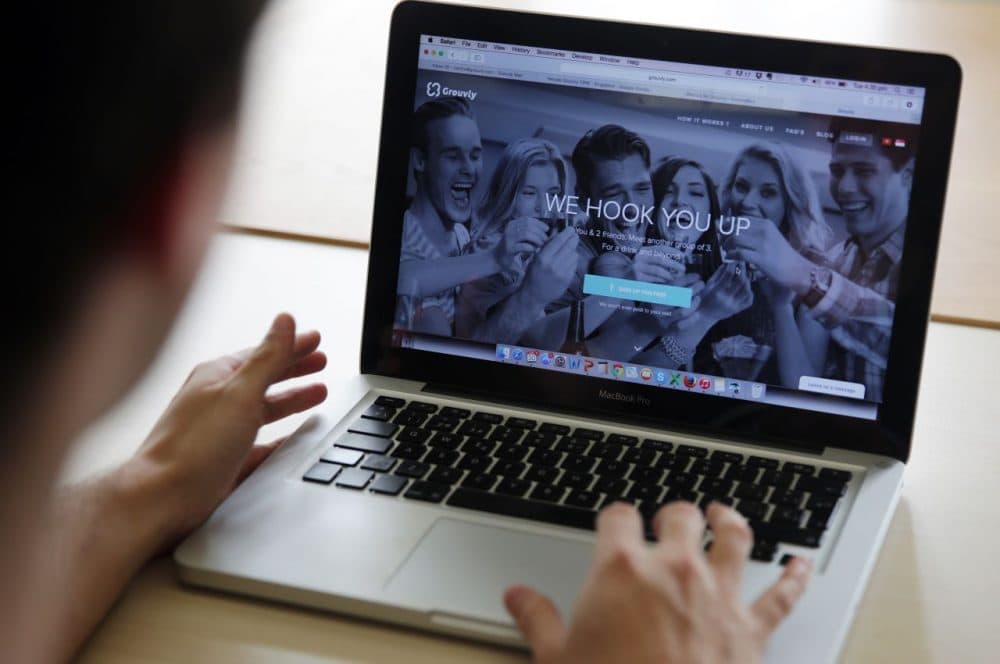 This article is more than 5 years old.
Last year, a 19-year-old from Indiana, Zach Anderson, had sex with a 14-year-old girl from Michigan. She told him she was 17, and the age of consent in Michigan is 16.
Anderson served 75 days in jail after pleading guilty to fourth-degree sexual contact, and he's been ordered to register as a sex offender in Indiana and Michigan, which means being in regular contact with authorities, having his home searched every 90 days, being barred from living near parks and schools, and staying off the Internet.
Anderson has appealed to the judge for a new sentence, and the girl's mother has even asked for leniency.
Some see this case reveals flaws in the rules regarding sex offender registries. Here & Now's Jeremy Hobson speaks with Zach's parents, Les and Amanda Anderson, who say their son shouldn't be on the registry.
Interview Highlights: Les and Amanda Anderson
On the harshness of their son's sentence
Les: "I probably have 200 if not 300 messages from families dealing with this exact same issue. So to answer your question, is it harsh? I'd go farther to say that it's cruel and unusual punishment. It's punitive, it makes somebody an outcast to society."
Amanda: "It's almost unconstitutional in today's age of technology, all the things that have been taken from him."
On the difficulties of dealing with the problem
Les: "There is a difference between a legal and a moral failure. We've dealt with the moral issue with our son, in those aspects, obviously legal as far as the age. But the problem is bigger than that. You could ID somebody, they could have a fake ID, and you'd still be in the same boat."
On the struggles of avoiding situations like this
Amanda: "It's almost entrapment. Because we have the culture on today's media, TV, movies, commercials. You can't even see a gum commercial without having some kind of sexual bent to it. And then we pass out condoms in high school, and then we criminalize them for, you know, our permission in handing this stuff out, and having it broadcast as the norm for entertainment. And it's just another generational ruling."
On how the family has dealt with the situation
Les: "It is very difficult because a lot of our focus has been on trying to get our son's life back, because at the end of the day, you know, there aren't many quote-unquote crimes, if you want to call it this, that carry the weight that something like this does. And it's hard to swallow when it's a consensual act…We've had a conversation with the mother and the daughter and as a family we've both asked for forgiveness, because there were two wrongs done, not just one."
Guests
Les and Amanda Anderson, parents of Zach Anderson, who has been registered as a sex offender in Indiana and Michigan after having sex with a 14-year-old who said she was 17.
This segment aired on August 13, 2015.