First American-Style Sleepaway Camps Open In China
06:17
Play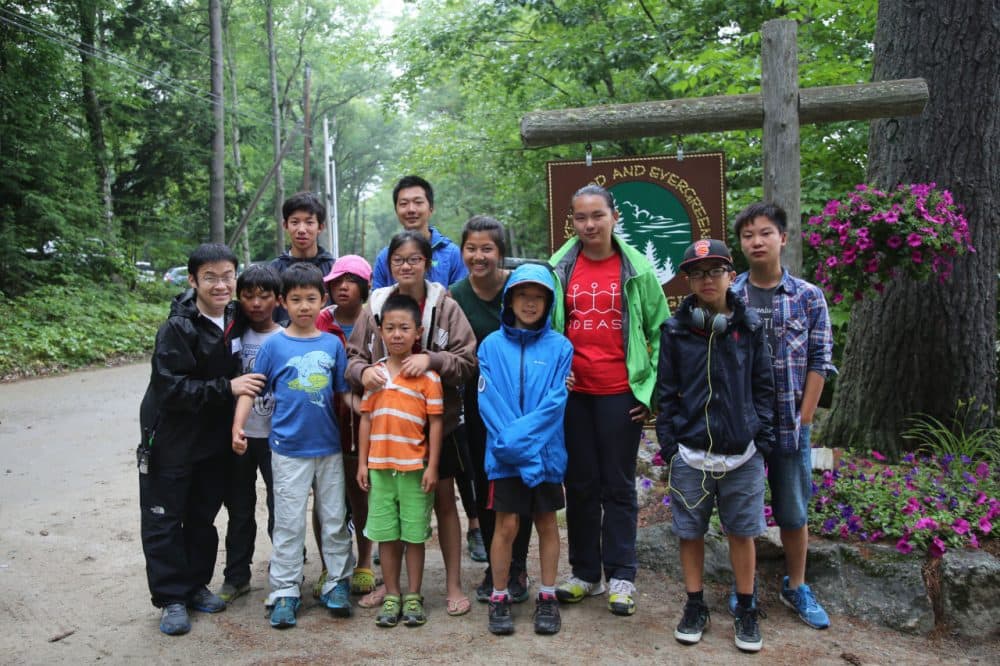 This article is more than 5 years old.
In China, there haven't been overnight camps where kids can learn to water ski, play sports or be a in a camp play. But that is now changing, due in part to Scott Brody. Brody is owner and director of Camp Kenwood for Boys and Camp Evergreen for Girls in New Hampshire, where the mission is to have fun and also help bridge the skills gap for both campers and counselors, through camp activities.
"You can't just explain the theory of leadership to a kid or teamwork and then expect they're going to be great leaders or collaborators," said Brody. "These are skills that need to be practiced and what we can do through this camp experience is to create opportunities to practice these skills and internalize the skill set."
Two years ago, Brody was approached by a Chinese group that wanted to open American-style sleepaway camps in China. This year, with Brody's help, two camps - one overnight and one day camp - have been opened near Beijing. In China, traditional camp is an extension of the school year.
"The Chinese don't call it camp," said Brody. "They call it camp education because they want the Chinese parents to understand it's not just about play. It is education that is occurring through play."
While the new American-style camps were operating in China, Chinese counselors and campers spent the summer at Kenwood and Evergreen camps in New Hampshire. The Chinese counselors were part of a pilot training program.
Xin Guo is one of the counselors who trained at the camp in New Hampshire. He plans to open his own camp in China some day. He says skills like teamwork, communication and collaboration are not part of the Chinese work culture. What Chinese campers learn at Camp Evergreen and Kenwood will help them compete in an innovation economy.
"The way to innovate is partly from critical thinking and also brainstorming," said Xin."You have to communicate with co-workers and sometimes with people from another culture and that is definitely happening here at camp. Through the activities, the Chinese kids are communicating with the American kids and they are altogether creating something new."
Kenwood and Evergreen owner and director Scott Brody is planning to go back to China in October to see how the first American-style camps fared. He will also explore other locations within China to help open more camps.
Reporter
Rachel Gotbaum, journalist and contributor to Here & Now.
This segment aired on August 19, 2015.