How Art Can Develop Your Brain
11:05
Play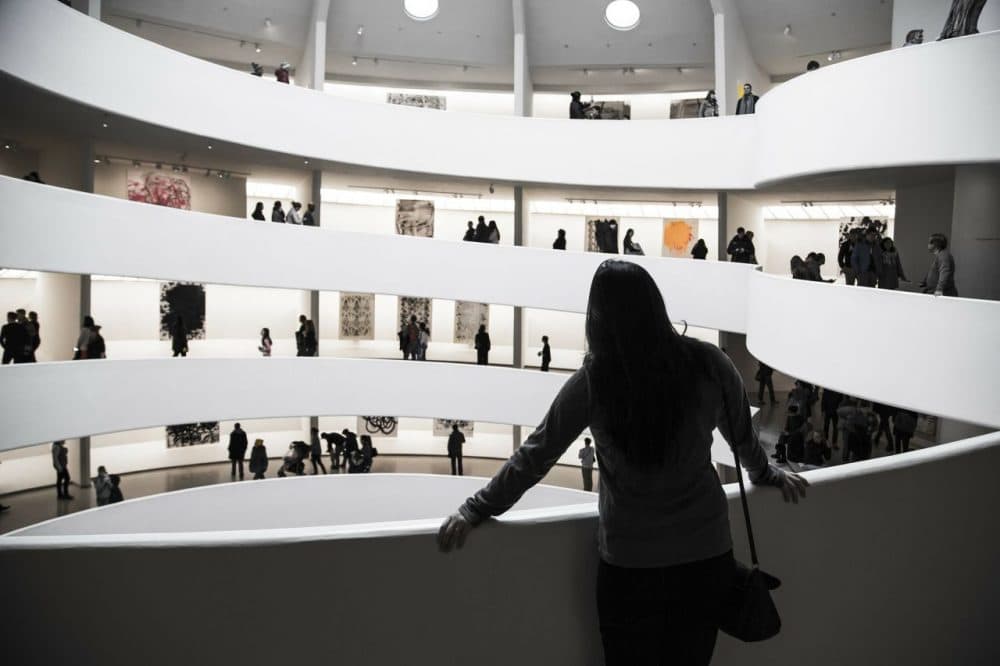 This article is more than 5 years old.
Can looking at modern art help you become more creative? Art historian Jonathan Fineberg thinks so.
He says that when we look at works like Christo and Jeanne-Claude's "Surrounded Islands," in which 11 islands in Biscayne Bay were surrounded by floating pink fabric, "what they do is they open up your consciousness so that everything around you looks like you never saw it before."
Fineberg discusses his new book, "Modern Art at the Border of Mind and Brain," with Here & Now's Jeremy Hobson.
Artwork Discussed In This Segment
Guest
This segment aired on August 24, 2015.