Murder Of Sheriff's Deputy Prompts Debate Over Anti-Cop Rhetoric
05:18
Play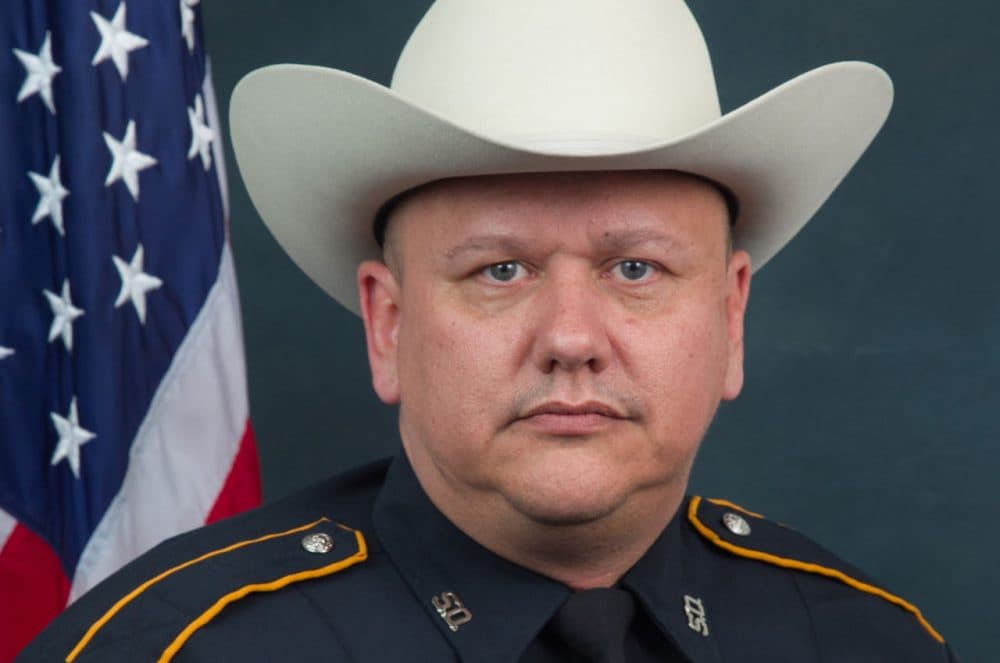 This article is more than 5 years old.
Last Friday night, police say an African-American man named Shannon Miles targeted a white Houston-area sheriff's deputy at a gas station and killed him, for no apparent reason.
The local sheriff blamed the rhetoric of the Black Lives Matter movement for the death of Harris County sheriff's deputy Darren Goforth. Black Lives Matter activists are criticizing that claim.
The Houston Chronicle quoted a Black Lives Matter leader, Deray McKesson, as saying: "I grieve for the victims of violence. It is unfortunate that Sheriff Hickman has chosen to politicize this tragedy and to attribute the officer's death to a movement that seeks to end violence."
Here & Now's Robin Young discusses the story with Craig Cohen, host of Houston Matters on Houston Public Media.
Guests
This segment aired on August 31, 2015.