Refugees Continue To Flood Europe
05:52
Play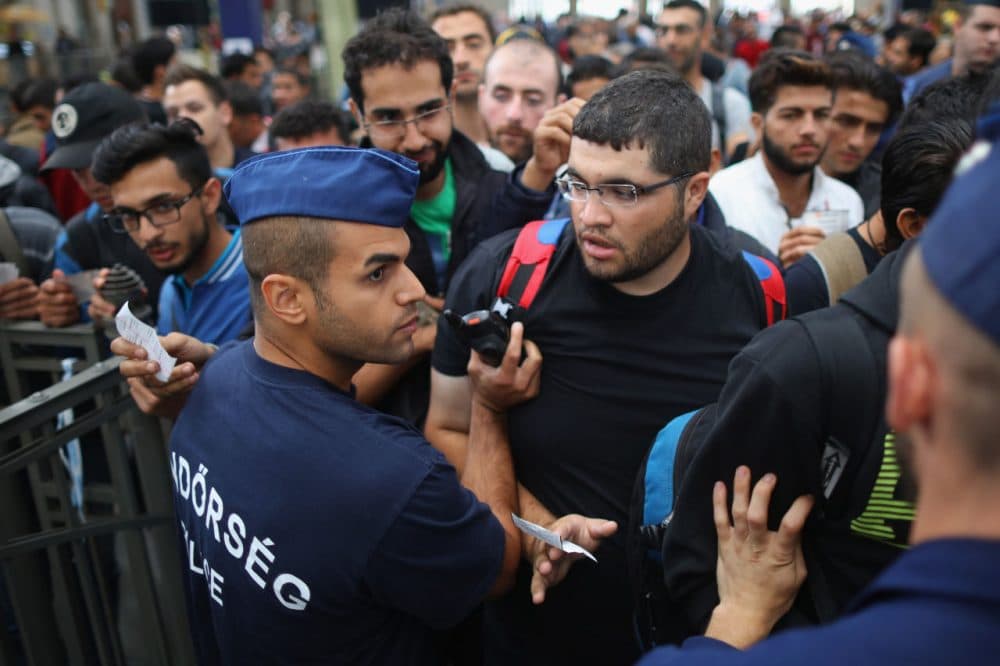 This article is more than 5 years old.
An estimated 20,000 people arrived in Germany over the weekend, many of them coming from Hungary, where officials stopped the flow of migrants last week. NPR's Eleanor Beardsley was on a train yesterday filled with refugees who were finally able to leave Hungary.
"There was much relief," Beardsley told Here & Now's Peter O'Dowd. "The families crammed into the cars. There were little children, there were lots of young men... I met a woman with a 2-week-old baby. So people were settled in and very happy to be leaving."
Guest
This segment aired on September 7, 2015.