The Second GOP Debate, By The Numbers
05:24
Play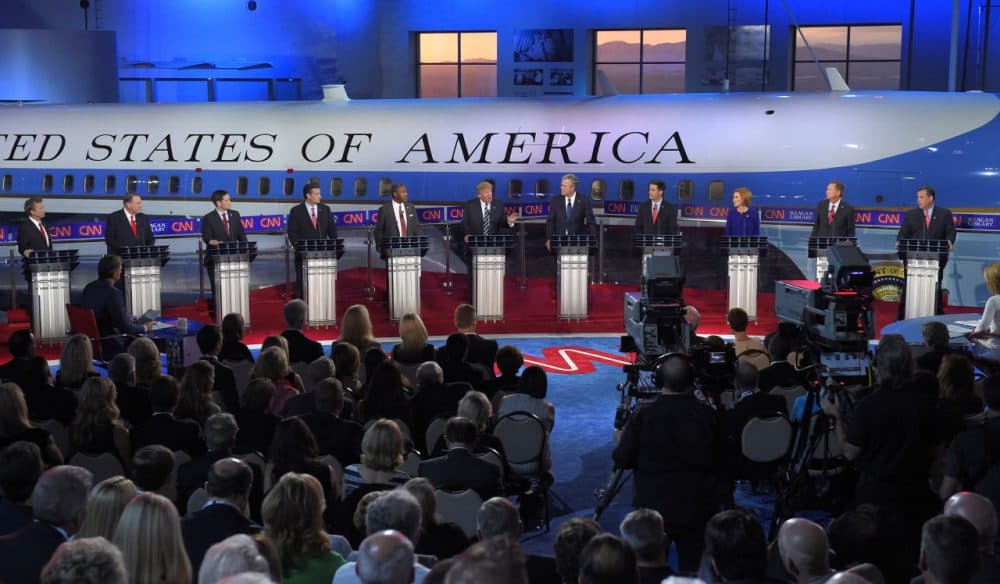 This article is more than 5 years old.
Last night's debates between the GOP candidates vying for the presidency drew a television audience that was only slightly smaller than the NFL's opening Sunday night football game this past weekend. About one in every seven American households tuned in, and it may have been the largest audience for any event broadcast on CNN ever.
While Trump continued to dominate in terms of speaking time, some of the other candidates like Carly Fiorina were able to make their voices heard. NPR's political editor Domenico Montanaro discusses this with Here & Now's Meghna Chakrabarti.
Talk times for the second GOP debate:
Trump 18:47
Bush 15:48
Fiorina 13:30
Carson 12:56
Christie 12:36
Rubio 11:21
Cruz 10:45
Paul 10:28
Kasich 9:44
Huckabee 9:20
Walker 8:29
Guest
This segment aired on September 17, 2015.