Injured In A Hang Glider Crash? There's A Code For That
05:13
Play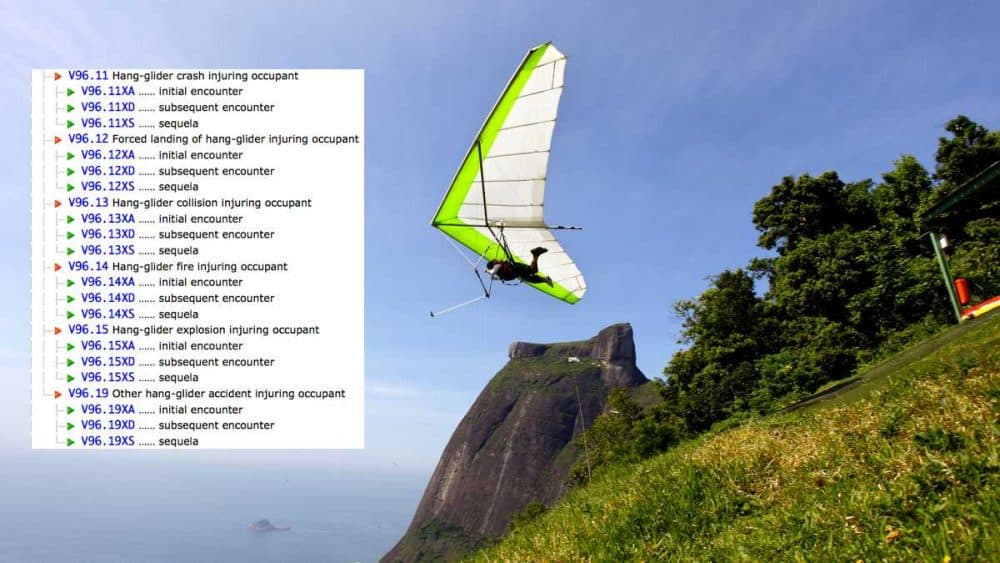 This article is more than 5 years old.
There's a huge change in healthcare coming that patients have maybe never heard of. On October 1st, the coding system used to repay medical providers is getting a massive overhaul. The billing codes, called ICD-9, currently contain 14,000 codes. With the overhaul, called ICD-10, these codes will grow by over 140,000.
While it's admittedly pretty boring on the surface, this stuff is the lifeblood of the U.S. health care system so any change is bound to cause some hand-wringing. From the Here & Now Contributors Network, Todd Bookman from The Pulse at WHYY reports.
Guest
This segment aired on September 29, 2015.