Flooding Devastates South Carolina Infrastructure
05:05
Play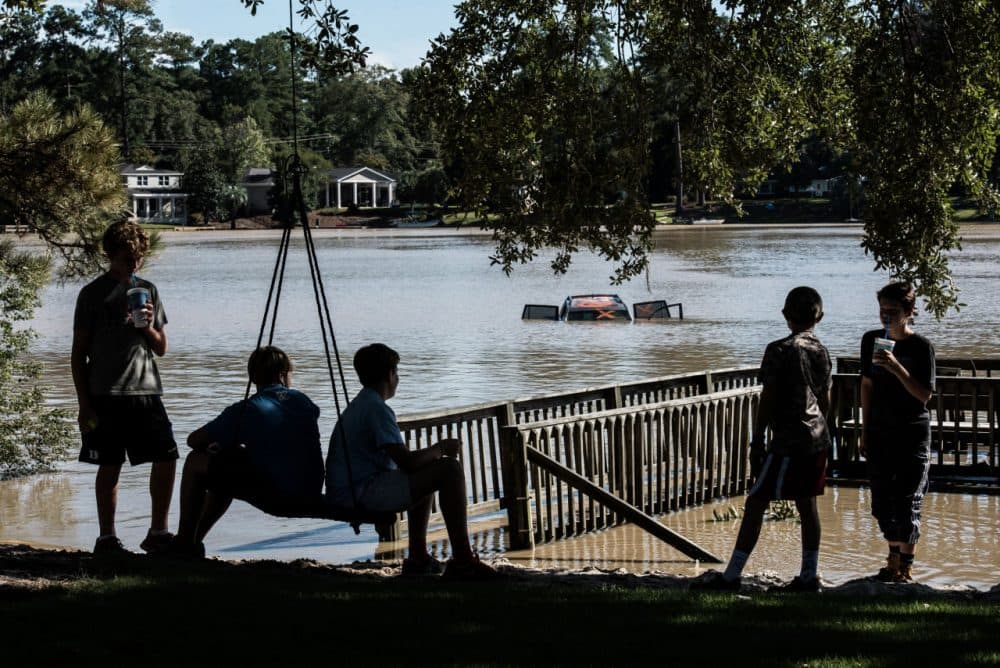 This article is more than 5 years old.
The worst of the flooding in South Carolina is not over for residents living along the coast, as rivers swollen from days of pounding rains make their way towards the Atlantic. About 1,000 people were evacuated from the Columbia area today as work crews scrambled to stabilize the Beaver Dam.
In coastal Georgetown, residents are also concerned about new flooding on the Black and Waccamaw Rivers. The flooding has taken a powerful toll on the area's infrastructure, affecting everything from roads and bridges to water delivery and electrical power.
Andy Shain is covering the flooding for The State newspaper in Columbia. He joins host Robin Young on the line from South Carolina to discuss the latest on the flooding, and the future of the state's infrastructure.
Guest
Andy Shain, reporter for The State newspaper in Columbia, South Carolina. He tweets @AndyShain.
This segment aired on October 7, 2015.