Courts Deal Severe Blow To Obama Immigration Program
04:37
Play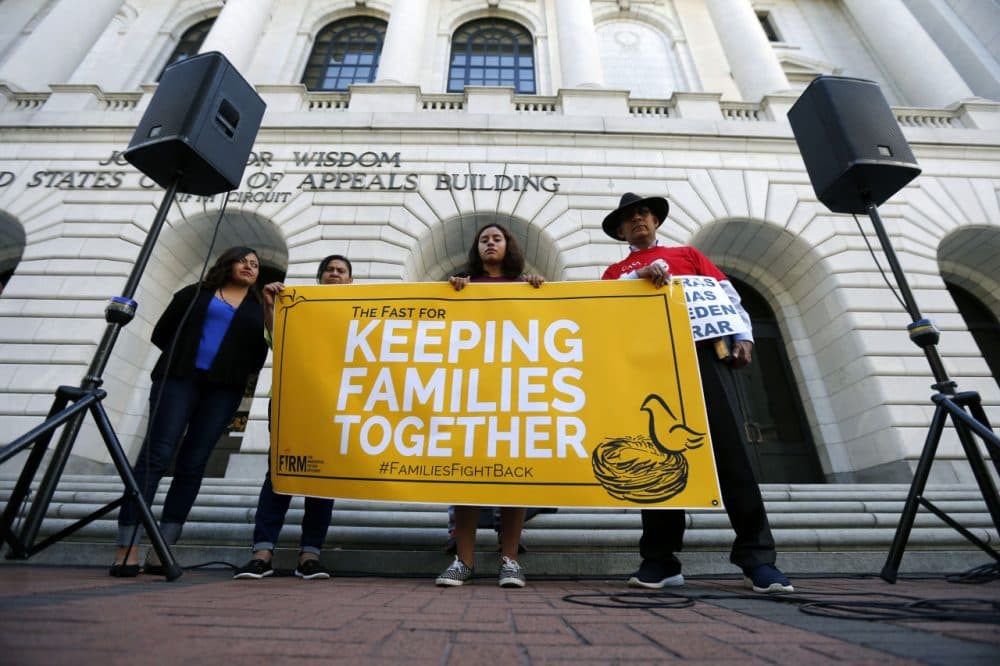 This article is more than 4 years old.
A federal appeals court decision may spell the end to President Obama's immigration plan, which would prevent nearly 5 million people who in the U.S. illegally from being deported. The ruling also sets the stage for a potential Supreme Court battle.
The 2 to 1 decision by the 5th U.S. Circuit Court of Appeals upheld a Texas-based judge's challenge to the deferred deportation program, stating that the program would essentially grant "lawful presence and work authorization to any illegal alien in the United States."
The White House has argued that the executive branch was acting legally in its decision to defer deportation of selected immigrant groups, including children who were brought to the country legally.
Alan Gomez, an immigration reporter with USA Today, discusses the ruling and the implications with Here & Now's Jeremy Hobson.
Guest
This segment aired on November 10, 2015.