A Muslim Parliamentarian's View On Fighting Terrorists
06:20
Play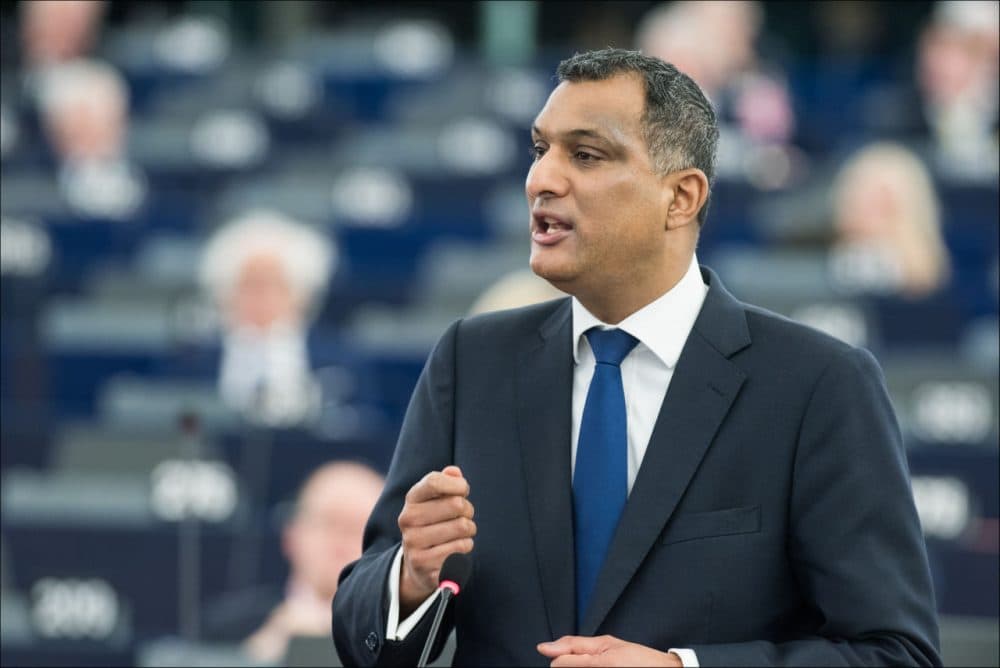 This article is more than 4 years old.
Brussels remains under high security, following the Nov. 13 Paris attacks, though Belgian school children returned to their classrooms today. The manhunt continues for Belgians suspected of supporting, planning and implementing the attacks.
Meanwhile, Europe's elected officials are scrambling to come up with a response. EU member states want the EU Parliament to pass a measure to share airline passenger information with intelligence services, but opposition has held up that measure for at least two years. And there is heated debate over how to reinforce security in a borderless Europe.
Syed Kamall, a member of the European Parliament representing London, who is also chairman of the European Conservatives and Reformists Group, discusses this with Here & Now's Indira Lakshmanan.
Guest
This segment aired on November 25, 2015.