Justice Breyer: Supreme Court Must Look Beyond U.S. Borders
11:19
Play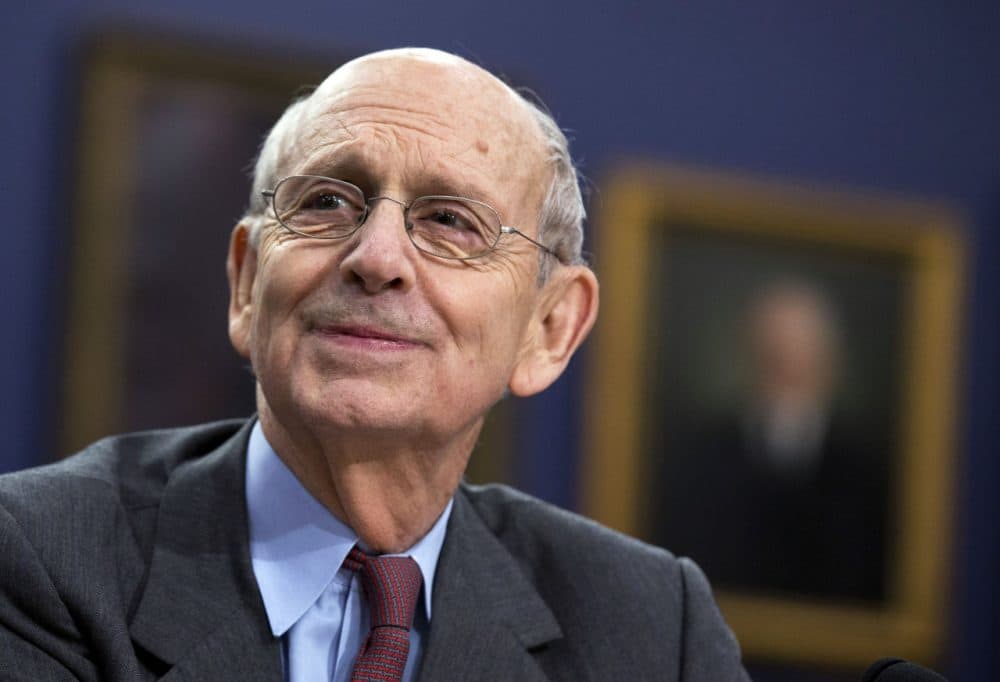 This article is more than 4 years old.
In Supreme Court Justice Stephen Breyer's new book, he passionately argues that when issuing its rulings, the court must consider the world beyond our national frontiers.
There's an obvious and immediate tension here. The court's duty is to interpret the constitutionality of American law. Breyer's critics would say any consideration of international issues, politics or law subverts the primacy of the U.S. Constitution.
Breyer writes in "The Court and the World: American Law and the New Global Realities" that justices simply have no choice in the matter. Some 20 percent of the cases they hear have an international component. He spoke with Here & Now's Meghna Chakrabarti on Radio Boston.
Guest
This segment aired on November 27, 2015.