Will The Climate Change Agreement Be As Effective As It Is Historical?
05:34
Play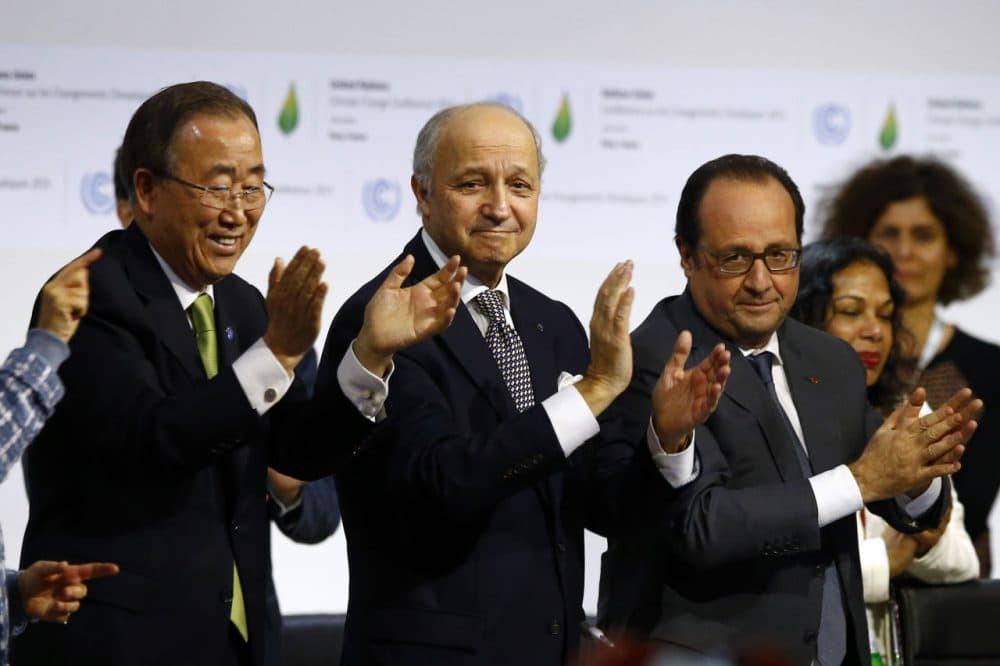 This article is more than 4 years old.
It's being described as historical, unprecedented and dramatic. And with 195 nations signed on to a single agreement, it's hard not to ascribe a breakthrough status to the climate change agreement finalized in Paris this weekend.
Among its key achievements are that countries have agreed to pursue efforts that would keep global temperatures no more than two degrees Celsius above temperatures in pre-industrial times — the most ambitious target ever mentioned in an agreement. Other major developments include a loss-and-damage clause that would allow vulnerable countries to seek compensation for losses directly linked climate change and balancing out carbon emissions with so-called carbon sinks like trees and oceans.
While many scientists and world leaders have been positive about the deal — United Nations Secretary General Ban Ki-Moon called it "a truly universal agreement on climate change" — others say it doesn't go far enough.
William Moomaw, professor emeritus of International Environmental Policy at the Fletcher School of Law and Diplomacy at Tufts University, joins Here & Now host Eric Westervelt to discuss the agreement.
Guest
William Moomaw, a professor emeritus of International Environmental Policy at Tufts University and senior director, Tufts Institute of the Environment.
Host
This segment aired on December 14, 2015.