Holiday Sales Boom Brings Hoverboard Fails
05:47
Play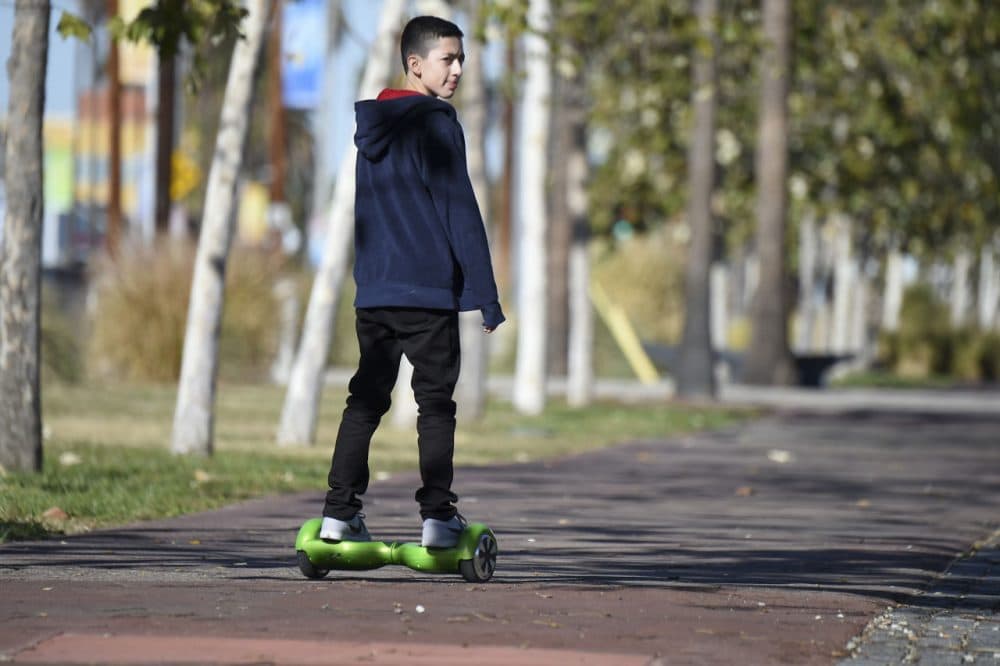 This article is more than 4 years old.
One of the holiday season's most popular gifts is causing some serious headaches.
New York City has banned the use of hoverboards on city streets. Crashes of the new toys are sending people to the emergency room. Airlines are scrambling to deal with potentially dangerous battery explosions. And, as a result, social media is buzzing about the hashtag #Hoverboardfails.
Here & Now's Meghna Chakrabarti discussed the trend with Atlantic senior editor Derek Thompson, who said "the device, which was popularized by social media, is now feeling the other sharp side of the sword because social media is now broadcasting the fact that many young and old recipients of the hoverboards cannot in fact stay on them."
Guest
This segment aired on December 28, 2015.