Puerto Rico Health Officials Mobilize To Halt Zika Virus Infections
09:41
Play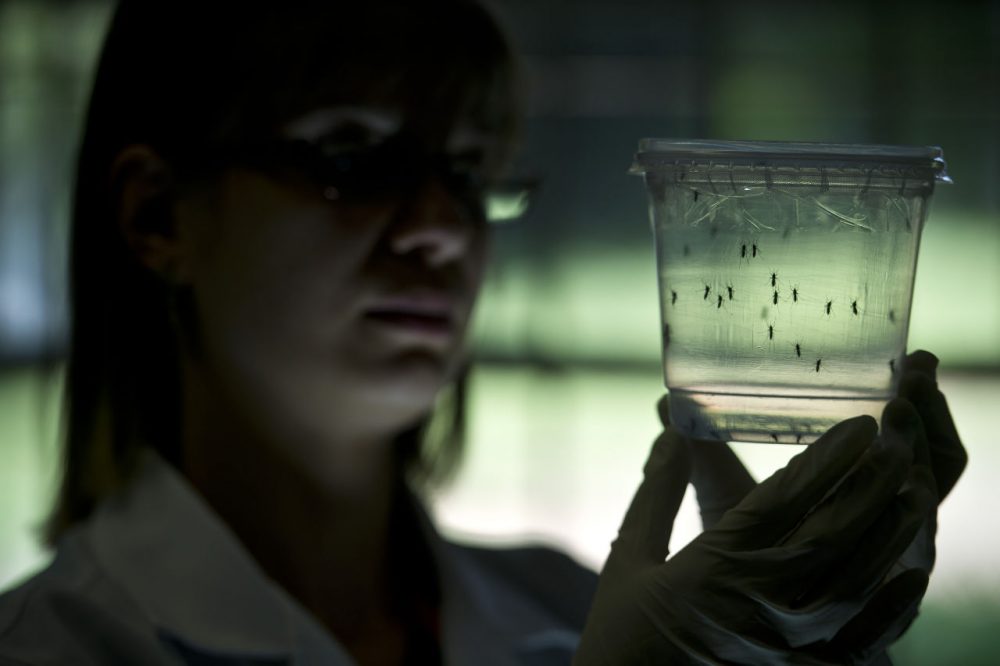 This article is more than 5 years old.
U.S. health officials are reporting that a person in Texas has been infected with the Zika virus through sex - the first confirmed instance in the United States of the virus being transmitted this way.
Zika virus is the mosquito-borne illness that has usually mild or non-existent effects on adults, but has been linked to the devastating birth defect microcephaly, which results in infants with abnormally small heads and severe brain damage.
At least six cases of Zika have been confirmed in Texas, bumping the national total in the continental U.S. up to 30. So far, all of those cases, except the one involving sexual transmission, were in people who contracted the virus abroad.
The exception in the United States is the territory of Puerto Rico, where there are at least 19 confirmed cases. That is causing alarm among public health officials there.
Dr. Jose Cordero is director of Puerto Rico's PROTECT, which examines environmental effects on pregnancy. He also consults for the Centers for Disease Control and teaches at the University of Georgia in Athens, where he joins Here & Now's Robin Young to discuss how the virus is affecting pregnant women in general, and specifically those in Puerto Rico.
Guest
José F. Cordero, M.D., director of Puerto Rico's PROTECT and a professor at the University of Georgia in Athens.
This segment aired on February 3, 2016.