Sanders, Clinton Clash In Last Debate Before N.H. Primary
05:39
Play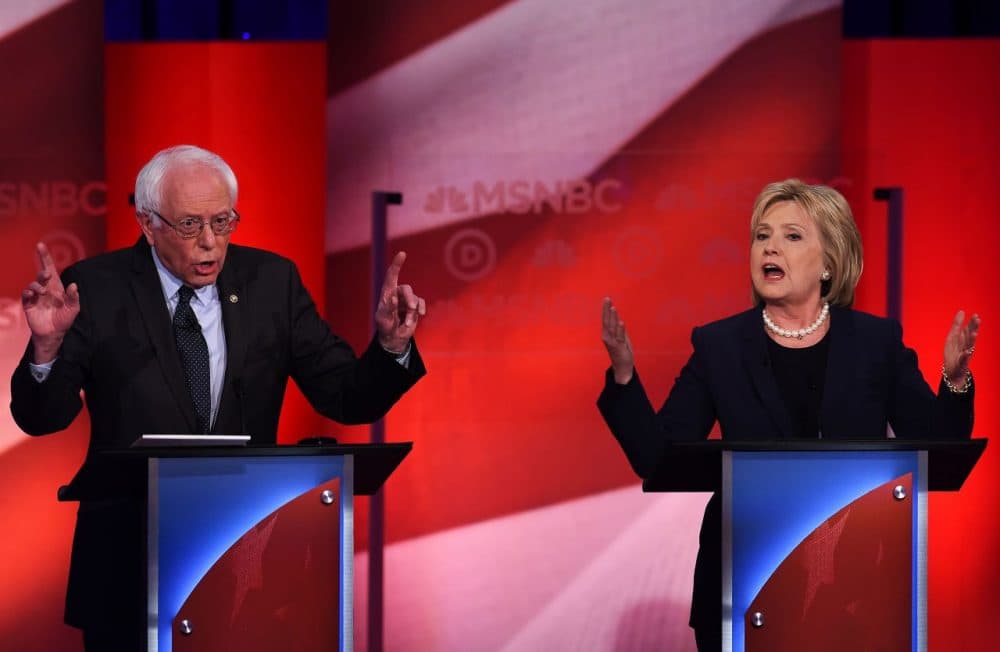 This article is more than 4 years old.
At the University of New Hampshire in Durham last night, the Democratic presidential candidates faced off in their final debate before the New Hampshire primary. Polls show Bernie Sanders with a commanding lead in New Hampshire.
Clinton criticized Bernie Sanders for his "artful smear" accusation that she's beholden to Wall Street firms because she's accepted big-money donations and high speaking fees from them. Sanders was pressed on campaign ads that claimed endorsements that he did not receive.
What will this latest clash mean, four days before New Hampshire's primary? Here & Now's Robin Young talks with Jamal Simmons, a Democratic political analyst and commentator.
Guest
This segment aired on February 5, 2016.