Ireland's Economy Is Coming Back To Life
09:45
Play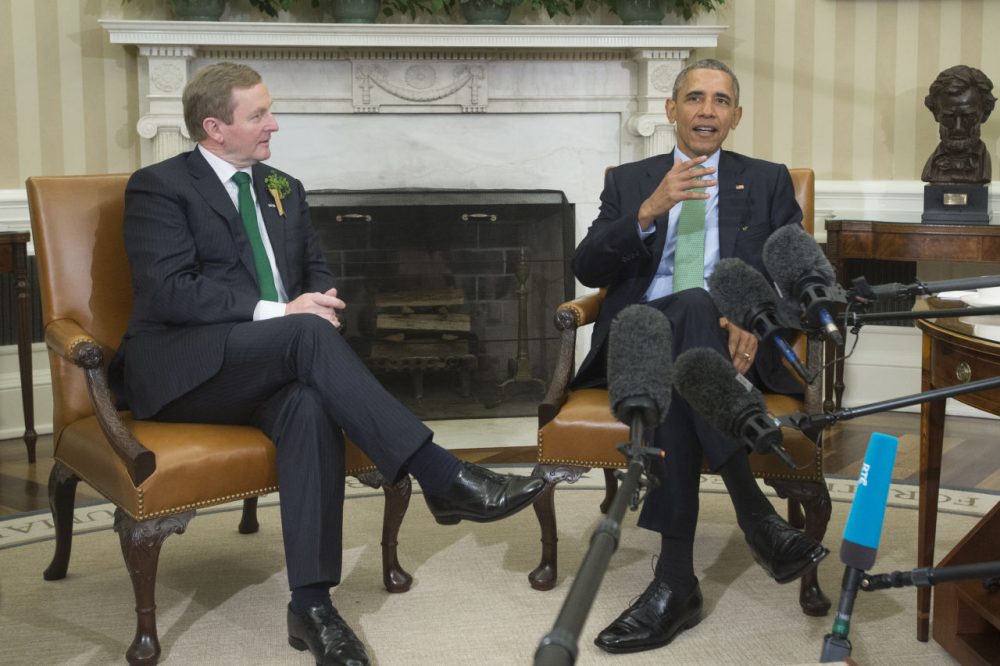 This article is more than 5 years old.
It might not be a roar, but Ireland is making noise again when it comes to its economy. Once called the Celtic Tiger when its economy was booming in 1990s, things went bust when the housing bubble burst. That forced Ireland to the brink of bankruptcy, saved only by a $117 million bailout from the E.U. and the IMF in 2010.
On St. Patrick's Day 2016, Here & Now's Meghna Chakrabarti talks with BBC business correspondent Russell Padmore in Donegal. He says there are still some challenges, but Ireland's economy is on the move again.
Note: This BBC interview can be heard in the Here & Now podcast or with the WBUR app.
Guest
Russell Padmore, business correspondent for the BBC.
This segment aired on March 17, 2016.